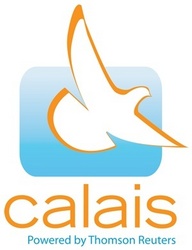 Our automated semantic metadata generation capabilities help site owners increase the search accessibility of their content while SearchMonkey empowers them to enhance their Yahoo! Search results with images, deep links and more
SAN JOSE, Calif. (PRWEB) May 19, 2008
The effort brings Thomson Reuters' new Calais Web Service, and its developer community at OpenCalais.com (http://www.OpenCalais.com), together with Yahoo! Search's new open developer platform, SearchMonkey, which lets site owners use semantic Web standards to enhance Yahoo! Search results, making them more useful, relevant and visually appealing.
"Our automated semantic metadata generation capabilities help site owners increase the search accessibility of their content while SearchMonkey empowers them to enhance their Yahoo! Search results with images, deep links and more," said Thomas Tague, Calais evangelist and project lead, Thomson Reuters. "Together, we are giving bloggers, publishers and sites owners of all kinds a new level of flexibility as well as the tools they need to enter the era of semantic search."
Thomson Reuters will work closely with Yahoo! Search to include the Calais Web Service for SearchMonkey developers to use in their applications. This will allow them to drill down and retrieve detailed semantic information on the unstructured content of any Web page, including news stories, blog postings and more.
In addition, Thomson Reuters will make the Calais vocabulary for business, including business- and finance-relevant semantic ontologies and entities available for use in SearchMonkey. The parties will work together to extend SearchMonkey's business-relevant vocabulary over time.
Finally, Thomson Reuters will debut the Calais Marmoset toolkit. This extension to the Calais Web service allows content publishers to automatically generate rich semantic metadata for use by Yahoo! SearchMonkey as well as other metacrawlers and semantic applications.
Calais Marmoset is another component in the growing Calais toolkit. Calais delivers the power of the world's leading semantic metadata generation service as a free and open Web service with a growing portfolio of tools, plugins, modules and applications. Learn more about Calais Marmoset at http://opencalais.com/Tools.
About Calais
The Calais initiative supports the interoperability of content and advances Thomson Reuters' mission to deliver pervasive intelligent information. It leverages the company's substantial investment in semantic technologies and Natural Language Processing to offer free metadata generation services, developer tools and an open standard for the generation of semantic content. For more information or to get started with the Calais API, please visit OpenCalais.com (http://www.OpenCalais.com).
About Thomson Reuters
Thomson Reuters is the world's leading source of intelligent information for businesses and professionals. The company combines industry expertise with innovative technology to deliver critical information to leading decision makers in the financial, legal, tax and accounting, scientific, healthcare and media markets, powered by the world's most trusted news organization. With headquarters in New York and major operations in London and Eagan, Minnesota, Thomson Reuters employs more than 50,000 people in 93 countries. Thomson Reuters shares are listed on the New York Stock Exchange (NYSE: TRI); Toronto Stock Exchange (TSX: TRI); London Stock Exchange (LSE: TRIL); and Nasdaq (NASDAQ: TRIN). For more information, go to http://www.thomsonreuters.com