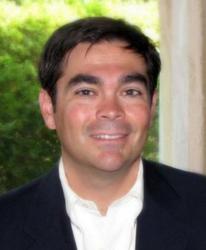 We are confident that Dustin is the perfect match for moving our resort lending group forward, already making immediate impacts in his short time with CalCon.
(PRWEB) May 09, 2012
CalCon Mutual ("CalCon") announces the hiring of Dustin Carfield to manage its resort markets. Mr. Carfield comes to CalCon from NextStar Funding, a company he co-founded in 2002. With over ten years of experience in mortgage lending ranging from traditional lending to more specialized areas like fractional and condotels, Mr. Carfield brings a wealth of knowledge and insight needed in the resort lending world. Under Mr. Carfield's leadership, NextStar serviced nearly ninety planned and existing resort properties across the country over the past decade.
"I have known Dustin for a number of years and have respected his work ethic and accomplishments," said Joshua Erskine, CEO of CalCon. "We are fortunate to bring him on board to join the leadership team at CalCon. The past couple of years, we have witnessed dramatic changes in residential lending, and the resort lending world has been acutely impacted. At CalCon, we remain committed to this space and see it as one with great opportunity. We are confident that Dustin is the perfect match for moving our resort lending group forward, already making immediate impacts in his short time with CalCon."
Prior to creating NextStar, Mr. Carfield practiced law, focusing on corporate transactions and finance. Before making the transition to real estate finance, his legal career took him from St. Louis to London, New York, and the Middle East. A native of Colorado, he earned a JD from Vanderbilt University. He also studied at the London School of Economics and received a BA in Economics and Political Science from Washington University. In addition to being a frequent contributor to resort industry publications, he is a regular speaker at the annual Ragatz Symposium, the Fractional Life Summit USA, and has been a part of the American Resort Development Association's Private Residence and Luxury Forum.
"Dustin has worked in nearly every major resort market. His experience ranges from loan origination in the traditional sense as well as structuring consumer financing platforms for the highly specialized world of fractional/private residence clubs and condotels," said Shane Erskine, Chief Operating Officer of CalCon. "He has assisted developers of every stripe, from publicly traded companies to boutique, independent operators. He understands the nuance of resort markets and what it takes to succeed as well as anyone. He will serve CalCon in a variety of capacities of management and business development as CalCon expands its footprint."
CalCon Mutual is a nationwide mortgage banker and servicer. With over 200 employees working in offices from New York to Hawaii, CalCon provides a direct lending solution for loans ranging from traditional conforming, FHA, VA, reverse mortgages, resort lending, construction solutions and commercial opportunities. Its founders bring years of experience and over $10 Billion in loan closings. CalCon is licensed in 21 states and provides a dedication to unparalleled customer service. For additional information and individual states where CalCon is licensed, please visit http://www.CalConMutual.com.