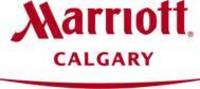 This accomplishment is the result of the commitment every associate has towards improving our Green policies and initiatives
Calgary, Alberta (PRWEB) September 26, 2008
The Calgary Marriott Hotel is pleased to announce that it has achieved a 4 Green Key rating through the Hotel Association of Canada's (HAC) Green Key Eco-Rating Program.
A 4 Green Key rating demonstrates that the Calgary Marriott Hotel has shown national industry leadership and commitment to protecting the environment through wide ranging policies and practices. The hotel also has environmental awareness programs in place that involve management, employees, guests, and the public, all of which have shown substantial and measurable results.
The Calgary Marriott Hotel achieved this green hotel rating through various initiatives including: the purchase of green power which now powers the main lobby and meeting space, expanding the hotel's recycling program to include colored glass, clear glass, tins, plastics, fluorescent tubes, and composting both food and ground wastes.
"This accomplishment is the result of the commitment every associate has towards improving our Green policies and initiatives," says Joseph Clohessy, General Manager of the Hotel. "I am extremely proud of our team in achieving a 4 Green Key Rating."
Future green initiatives for this Calgary hotel include using 100% energy efficient lighting throughout the entire hotel, aiming for zero waste from hotel functions, and purchasing two additional high efficiency boilers.
The Hotel Association of Canada's (HAC) Green Key Eco-Rating Program is a graduated rating system designed to recognize hotels, motels, and resorts that are committed to improving their fiscal and environmental performance. For more information please visit http://www.hacgreenhotels.com
Calgary Marriott Hotel Information:
The Calgary Marriott Hotel is located in the heart of Downtown and within walking distance to shopping, fine dining, and world-class corporations, our Calgary Marriott hotel is ideal for both business and leisure travel. Relax in the largest downtown Calgary Alberta hotel, and enjoy the utmost hospitality. Our accommodations showcase 37" flat screen TV, High Definition Channels, floor-to-ceiling windows, plush, brand-new bedding, and unobstructed views of the vibrant metropolis. One of the best downtown Calgary hotels, we blend attentive hospitality with brilliant amenities. Sip your favorite latte at Starbucks, or savor a deluxe breakfast buffet at Traders Grill. Host an unforgettable meeting or event in more than 4,000 square feet of flexible function space -- perfect for weddings, banquets, and corporate gatherings. From our indoor swimming pool and 24-hr Fitness Centre to dedicated concierge, we offer the most amenities among Calgary Alberta hotels. Feel confident booking your Calgary hotel reservations with Marriott's Best Rate Guarantee.
###