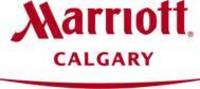 It's an honour to work with associates who are dedicated to providing the best customer service. These awards are not only a win for the associates recognized, but also a win for all associates at the Calgary Marriott Hotel
Calgary, Alberta (PRWEB) April 30, 2009
The Calgary Marriott proudly announces that six of the hotel's employees are recipients of the Alberta Hotel & Lodging Association's Gold Key Awards and Tourism Calgary's White Hat Awards.
Two of the associates from the Calgary hotel received awards at the 2009 Alberta Hotel & Lodging Association (AHLA) Annual Conference on April 6th. Cindy Chueng, a Restaurant Server at the hotel's Trader Grill and Binh Tran, a Room Attendant, both received prestigious Gold Key Awards. The AHLA's Gold Key Award celebrates the contributions of employees with at least 10 years of service who have demonstrated professionalism, dedication and a positive attitude in serving hotel guests.
The Calgary Marriott was also recognized for excellence in Food & Beverage and Housekeeping. The hotel received a Gold Award for the Traders Grill breakfast menu, a Silver Award for the Traders Grill lunch menu, a Bronze Award for the Exchange Lounge dinner menu and the Housekeeping Award, which the hotel has won the past 9 of 10 years.
Two of Calgary Marriott's associates also received White Hat Awards at a ceremony hosted by Tourism Calgary on April 9th. Roosevelt Fevry was the winner of Best Server in the Banquets/Catering category and Jane Melgar was the winner of Best Hostess in the Restaurants category. In addition, Paljor Parsur was a finalist in the Best Server: Banquets/Catering category and Violeta Ugarte was a finalist in the Best Administration Services category. The White Hat Awards are presented to employees in the hospitality and tourism industry who exemplify outstanding customer service.
"I am extremely proud of our associates," says Joseph Clohessy, General Manager of the Calgary Marriott. "These awards are well-deserved and a true testament to the outstanding service levels of our associates."
"It's an honour to work with associates who are dedicated to providing the best customer service. These awards are not only a win for the associates recognized, but also a win for all associates at the Calgary Marriott Hotel," says Rayna Weatherald, Director of Human Resources.
The Calgary Marriott is conveniently located in downtown Calgary, close to major attractions and businesses. The guest rooms have been recently renovated and showcase floor-to-ceiling windows, luxurious bedding and beautiful views of the vibrant city. For more information on the Calgary Marriott, visit: http://www.calgarymarriott.com.
Calgary Marriott Information:
With a convenient location near eclectic shopping, fine dining, and world-class corporations, our Calgary Marriott hotel is ideal for both business and leisure travel. Relax in the largest downtown Calgary hotel, and enjoy the utmost hospitality. Our newly renovated accommodations showcase floor-to-ceiling windows, plush, brand-new bedding, and unobstructed views of the vibrant metropolis. One of the best downtown Calgary hotels, we blend attentive hospitality with brilliant amenities including our LCD HD TV's. Sip your favorite latte at Starbucks, or savor a deluxe breakfast buffet at Traders Grill. Host an unforgettable meeting or event in more than 4,000 square feet of flexible function space - perfect for weddings, banquets, and corporate gatherings. From our indoor swimming pool and dedicated concierge to a full-service, 24-hour business center, we offer the most amenities among Calgary Alberta hotels. Feel confident booking your Calgary hotel reservations with Marriott's Best Rate Guarantee.
###