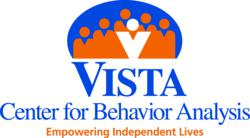 It is in the parents best interest to research and understand their insurance plan benefits and to determine what theirr financial responsibility is prior to receiving behavioral services, said Anna Balasanian, Director of Adult Services
Los Angeles, California (PRWEB) September 24, 2012
The new California Autism Insurance Law (SB 946) applies to all individuals with autism spectrum disorder (ASD). It requires insurance companies to offer coverage for BHT and the only scientifically proven behavioral health treatment for individuals with ASD, Applied Behavior Analysis (ABA), through group or individual health plan policies. Every group or individual plan contract that provides hospital, medical, or surgical benefits must also provide ABA coverage for individuals with autism.
"Regional centers are considered the funding source of last resort; therefore, families need to take the initiative right away in researching their current health benefits to ensure a smooth continuation of treatment services from regional centers to health plans," said Anna Balasanian, Vista's Adults with Autism Program Director."
"A Vista autism insurance specialist is available to answer questions about the California Insurance Mandate (SB 946) and ABA services for individuals with autism. Vista is able to verify eligibility of benefits for parents within Los Angeles County, who are interested in utilizing Vista services."
"It is in the best interest of any parent with a special needs child or adult to research and understand the insurance plan benefits, and to determine what the financial components are along with any financial supports available, prior to receiving behavioral services," said Anna.
"That is why we are offering families a free insurance benefit and eligibility assessment."
Vista has a dedicated insurance division with over 10 years of experience in managed care contracting, coding, authorizations, and billing, and with your permission they will access your insurance plan information to determine the details of your benefits and eligibility for ABA services.
Vista's relationships with multiple insurance companies allows for speedy processing of the benefit verification process. The autism insurance specialist will oversee the authorization process required for conducting the initial comprehensive assessment and for starting services.
Vista is currently contracted with the following health insurance companies:
1. Aetna
2. Anthem Blue Cross
3. CIGNA
4. CompCare/LA Care
5. Coventry
6. Humana/LifeSync
7. Magellan (behavioral health services for Blue Shield)
8. MHNet
9. Optum Health
10. United Behavioral Health
11. TriWest
If your Insurance Plan is not included in the above list, contact Vista and their insurance specialists will take the steps necessary to verify your eligibility.
About Vista
Vista Center for Behavior Analysis serves the greater Los Angeles County and provides Applied Behavior Analysis (ABA) treatment services to children, teens and adults with Autism Spectrum Disorder and other developmental disabilities. Vista provides custom designed programs that can help your son or daughter deal with ongoing or new challenges, while learning essential life skills needed for living an independent and fulfilling life.
For more information about Vista or services for adults with autism, please visit the company website at vistacba.com or call (818) 646-6650.
For more information about Vista or services for adults with autism, please visit the company website at vistacba.com or call (818) 646-6650.