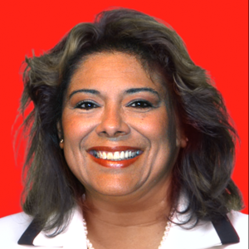 What is a California Certified Family Law Specialist?
Irvine, CA (PRWEB) May 04, 2013
California Family Law Attorneys of Yanez & Associates launched a video titled, "What is a California Certified Family Law Specialist?". The founding attorney Bettina Yanez explains in the video how the title of "Specialist" is awarded to an attorney.
Attorney Yanez states that attorneys cannot refer or advertise themselves as specialist/experts without first being certified by an authorized organization, such as the California State Bar Board of Legal Specialization.
A family law attorney who becomes a Certified Specialist has typically put in years of real practice and has also successfully passed an examination that tests the attorney's aptitude.
Numerous individuals looking to retain a family law attorney stop and ask, "what is a Certified Family Law Specialist?" once they are introduced to the phrase.
The California State Bar recognizes family law as all parts of the California Family Code and including, but not limited to, the following: mediation and/or negotiation of family law disputes, psychological and counseling aspects of family law, child custody in any forum, public enforcement of child support, post-marital agreements, non-marital domestic relationships, taxation issues incident to family law practice, enforcement proceedings, contempt, family law writ; appellate practice.
Further, a California Certified Family Law Specialist must demonstrate extensive, real knowledge in the following areas of the California Family Law Code:

Child support
Child custody
Taxation issues relevant to a dissolution of marriage
TRO – Temporary Restraining Orders/domestic violence
Support modifications
Spousal support/Alimony
Contempt/Enforcement proceedings
Mediation/Negotiation of family law disputes
Confirmation of separate property
Division of community assets/property
Divorce/Dissolution of marriage, legal separation, or nullity of marriage litigation
Understand child development and other matters regarding the emotional and psychological concerns of families.
Further, a certified family law specialist is expected to participate in a substantial amount of training and instruction and pass an arduous written examination.
For the Spanish speaking community the California Family Lawyer has launched "http://www.abogadofamiliadivorcio.com/" a website that caters to the Hispanic viewers.
About: Bettina Yanez & The Family Law Offices of Yanez & Associates
Yanez & Associates is an Orange County Family Law Firm is an Orange County Family Law Firm that handles a wide variety of family law cases such as, divorce, contested child custody, child support, child visitation, spousal support/alimony, domestic violence/abuse, paternity, mediation, restraining orders, modification, prenuptial agreements, annulments, legal separations; property division/settlements. The founding attorney Bettina Yanez is a California Certified Family Law Specialist serving the communities of Orange County, Los Angeles County and parts of Riverside County, California.
Additionally, the firm provides legal assistance to individuals in cases involving juvenile defense, juvenile delinquency and expungements. For a free consultation or to learn more about the Family Law Offices of Yanez & Associates call (714) 971-8000 or use the Family Law online contact form.