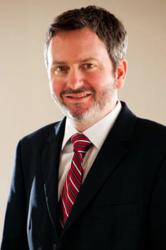 [M]any people who believe they have been acting in perfect compliance with the law are facing serious criminal charges, and the patients the law was intended to help are being harmed in the process.
Sherman Oaks, CA (PRWEB) October 31, 2011
Reacting to recent announcements by federal prosecutors, Southern California criminal defense attorneys Jeremy Lessem and Joshua Newstat said today that too many California medical marijuana dispensary owners, landlords and patients are being caught up in an unresolved conflict between state and federal drug laws.
The conflict: Under a law passed by California voters 15 years ago, qualified patients and caregivers cannot be prosecuted for growing, distributing, possessing or using marijuana for medicinal purposes. However, they can still be prosecuted under federal law.
The U.S. Department of Justice stated in a 2009 memo that it would back away from prosecuting people in "clear and unambiguous compliance" with state medical marijuana laws, but four federal prosecutors in California announced earlier this month that they were launching a "crackdown" against medical marijuana dispensaries.
According to the U.S. attorneys, the crackdown would include bringing criminal charges and civil forfeiture actions against landlords who lease retail and warehouse space to medical marijuana dispensaries, according to the Los Angeles Times.
"The federal authorities are basically saying that certain dispensaries are not, in fact, acting in compliance with state law, and so they are targeting those dispensaries and their landlords for prosecution," said Jeremy Lessem, a veteran Los Angeles drug crimes defense attorney and partner of the Southern California criminal defense law firm of Lessem & Newstat, LLP.
The law firm represents clients in defense of medical marijuana charges in both state and federal courts, including those who face civil forfeiture actions.
"California law prohibits 'for-profit' medical marijuana dispensaries, and the federal authorities are claiming that these dispensaries are 'for-profit' operations," Lessem said.
"The problem is that California law is ambiguous. It's not clear what 'for-profit' means. As a result, many people who believe they have been acting in perfect compliance with the law are facing serious criminal charges, and the patients the law was intended to help are being harmed in the process."
Voters approved Proposition 215, or the California Compassionate Use Act, in 1996. It led to Senate Bill 420, or the Medical Marijuana Program Act, which established laws now found in sections 11362.7 through 11362.83 of the state's Health and Safety Code.
Those laws do not legalize marijuana but instead provide immunity to qualified patients and caregivers who go through the procedural steps to receive "identification cards."
According to guidelines issued in 2008 by the California Attorney General, the law also prohibits any collective, cooperative or individual from profiting from the sale or distribution of marijuana.
The state's current Attorney General, Kamala Harris, is in the process of revising those guidelines.
She has asked federal authorities to avoid "an overly broad federal enforcement campaign [that] will make it more difficult for legitimate patients to access physician-recommended medicine in California," according to a Bloomberg News report.
"What's needed is clarity," said Joshua Newstat, a Ventura criminal defense attorney and Lessem & Newstat partner. "Hopefully, the guidelines will be revised to make it easier for caregivers and patients to know what's needed to be in compliance with the law. In turn, the federal authorities need to make clear what they will permit."
Lessem said that if a person has been charged with a medical marijuana-related offense, or a landlord has received a forfeiture warning, they should contact an experienced Southern California criminal defense attorney in order to protect their rights.
"At Lessem & Newstat, we have years of experience defending those who have been charged with drug crimes in Southern California, including medical marijuana charges," he says. "We work hard to mount the strongest defense possible and to find the best possible resolution."
About Lessem & Newstat, LLP
Lessem & Newstat, LLP is a full service Southern California law firm concentrating in criminal defense and civil litigation. The firm's criminal defense attorneys represent clients in matters that include DUI, DMV/traffic offenses, hit and run, drug crimes, medical marijuana, domestic violence, theft, fraud, murder, violent crimes, firearm possession, white collar crimes, sex offenses, probation violations, expungement, elder abuse and mental health law.
Lessem & Newstat's main offices are located in Sherman Oaks and Ventura, California, and the firm serves communities throughout Los Angeles, Ventura and Santa Barbara counties, including San Fernando, Ventura, Pasadena, Burbank, Glendale, Van Nuys, the San Fernando Valley, Los Angeles, Santa Barbara, Sylmar, Lancaster, Santa Clarita, Beverly Hills, Hollywood, Malibu, Santa Monica, Venice, Airport Courthouse, Compton, Pomona, Inglewood, Simi Valley, Oxnard, Westlake, Thousand Oaks, Santa Paula, Fillmore, Ojai, Camarillo and Port Hueneme.
To learn more about Lessem & Newstat, LLP, call the firm at (800) 295-1054 or use its convenient online form.
###