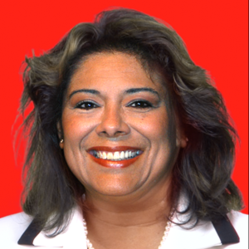 Find out what other individuals are asking about family law & divorce.
Santa Ana, California (PRWEB) April 21, 2013
The Orange County Family Law Firm of Yanez & Associates launched a video titled, "California Family Law & Divorce Q&A videos". The goal of the video is to promote the firm's new "Q&A videos on California Family Law"
Founder Bettina Yanez's desire is to reach out to the community and share her expertise on California family law. The attorney is a Certified Family Law Specialist for California.
Bettina believes that many individuals share common questions and at times do not know where to find the answers. She welcomes those seeking family law information and those wishing to share their family law results.
Bettina explains on her video how the process works. All submitted questions are kept confidential. No complete name will be posted anywhere. Only a first name and city will be used in the reply.
If the submitted question is frequently asked or a compelling one, a video will be produced in order to address the question.
The same platform will also be available for the Spanish speaking community. They will be able to visit "Preguntas para un abogado de familia"
Bettina states, any submitted question does not establish an attorney-client relationship. The information on the websites and videos are only a starting point for those wishing to comprehend California's complex family law code.
Even though many cases may seem similar in nature, each case is unique; therefore, individuals should always seek legal advise from a qualified family law attorney. Yanez & Associates as well as many other firms offer a free consultation; therefore, one should take advantage of the free legal advice. Obtaining second opinions is also a good strategy, for not all attorneys will have the same plan of action.
About: Bettina Yanez & The Family Law Offices of Yanez & Associates
Yanez & Associates is an Orange County Family Law Firm that handles a wide variety of family law cases such as, divorce, contested child custody, child support, child visitation, spousal support/alimony, domestic violence/abuse, paternity, mediation, restraining orders, modification, prenuptial agreements, annulments, legal separations; property division/settlements. The founding attorney Bettina Yanez is a California Certified Family Law Specialist serving the communities of Orange County, Los Angeles County and parts of Riverside County, California.
Additionally, the firm provides legal assistance to individuals in cases involving juvenile defense, juvenile delinquency and expungements. For a free consultation or to learn more about the Family Law Offices of Yanez & Associates call (714) 971-8000 or use the Family Law online contact form.