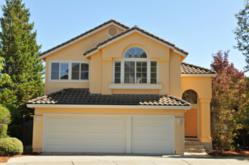 With word-of-mouth catching on and inventory levels dropping due to ridiculously low prices on foreclosure homes, potential boomerang buyers would be best advised to act quickly.
Los Angeles, California (PRWEB) May 17, 2013
Best Rate Home Loans reports that with California foreclosure filings dropping, home sales drastically rising, and foreclosure homes still selling well below the median home price for non-distressed homes, FHA borrowers who are at least three years removed from a previous mortgage or short sale have a golden opportunity—and also a limited window of time—to re-enter the housing market and save an average of $90,000 on a mortgage by using an FHA loan to take advantage of the exact same situation that forced them out of the housing market several years ago.
This news comes in light of data from analytics company RealtyTrac, which saw March 2013 statewide home sales in California up 30 percent from February, including a median home sale price of $315,000 for non-distressed homes compared to a 29 percent lower value of $225,000 for foreclosure homes. What this means for boomerang buyers—thus dubbed because of their ability to re-enter the market due to renewed income after having foreclosed or been through a short sale during the recession—is that there is a treasure trove to be found in homes that are currently being foreclosed upon, and that these homes that are selling in the $225,000 range could be vastly under their market value. Seeing a home sold for much cheaper than it was purchased for is a situation all too familiar to boomerang buyers, except the flipside is, with an FHA loan, this time they'd be on the buyer's side.
CLICK HERE to check FHA loan eligibility.
And if the term "boomerang buyer" feels like it has been popping up in news feeds frequently in the past few months, there's an easy explanation. Obviously, the housing market is not only recovering, but on the verge of going through the roof. But beyond that, of the roughly five million previous homeowners who went through foreclosure since the recession hit hard in 2007, many of them have just recently officially closed the three-year gap between them and the end of their foreclosure or short sale paperwork that, if they've borrowed responsibly in other affairs since, could make them eligible for a California FHA home loan once again.
Of course, the attractive FHA down payment rates starting at 3.5 percent—compared with what could be 20 percent through conventional lenders—as well as historically low FHA mortgage rates are added bonuses that have contributed to the boomerang craze.
But like all good things, it's not going to last forever.
The recent RealtyTrac report also mentioned that California foreclosure filings in April of 2013 were 13 percent lower than in March, and a whopping 59 percent lower than in April of 2012. So while there may be some great homes on the market that are being sold incredibly cheap due to foreclosures at a median rate of $225,000, the number of those foreclosures are drastically reducing, and with them is an inherent decline in the housing inventory in this financial bracket. What this all means is that the time for previously foreclosed California FHA-eligible borrowers to apply for an FHA loan could not be more imminent.
"Despite the traction of the boomerang buyer trend in California and the amount of foreclosure properties that are being scooped up by the borrowers re-entering the market, there is still plenty of room for previously foreclosed upon and short sale homeowners to get in on the savings," says Alameda, California Mortgage Expert Garrick Werdmuller at First Priority Financial. "But with word-of-mouth catching on and inventory levels dropping due to ridiculously low prices on foreclosure homes, potential boomerang buyers would be best advised to act quickly."
About FHA loans:
The FHA loan program has insured more than 34 million homes since it was instituted in 1934.
FHA-insured loans appeal to a vast assortment of home buyers by offering relaxed credit standards, low down payment rates and more diverse income calculations than the tighter underwriting statutes of conventional mortgages.
FHA-loan incentives:
Extremely low down payments
Lower credit scores needed than with conventional lenders
Streamlined refinance option
All-in-one home renewal loans
Click Here to check your FHA Loan Eligibility.
Best Rate Home Loans is a national professional network of approved mortgage lenders and loan providers with professional experience in FHA loans and other low down payment or streamlined refinance options. More on the Boomerang Home Buyer Program can be found by calling 888-269-5585.