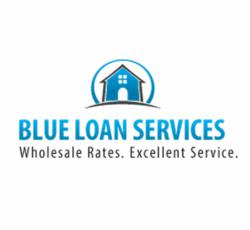 San Diego, CA (PRWEB) May 20, 2013
Blue Loan Services, a full service mortgage company that serves homeowners within California, recently released a new video that shows clients that visit the company website how they can utilize the Fast Rate Quote tool to find the best California home loan mortgage rates available. Brandon Blue, Senior Loan Officer of the company, explains in the video how visitors to the website can use the simple three step process to find the best loan products for their specific mortgage scenario.
The first and second step in the process involves the client inputting information about the type of loan they wish to search for. This should take no more than a few minutes of the client's time, after which they will be able to see loan options that perfectly fit their search criteria from over fifteen approved California home loan mortgage lenders. These results can be viewed in greater detail by clicking the amount associated with each loan option. And, thanks to Blue Loan Services wholesale rate policy, all the loans shown come with the lowest possible interest rates given the mortgage situation inputted by the client.
Once the visitor has explored their loan options, a final step allows them to apply for the loan of their choice by simply choosing the "Apply" option next to that particular loan. Choosing this option enables the client to set up a Loan Center account, or log into their account if they already have one from previous dealings with the Blue Loan Services team. This account allows borrowers to apply for the loan of their choice right from their computer. They will be able to submit and sign documents, keep in touch with the mortgage professionals that will be working on getting the loan application approved, and also keep track of the progress and status of their loan process.
Many homeowners have already used this automated online loan application system to find and apply for loans that enabled them to save time and money. One Blue Loan Services review from a couple living in Woodside, CA, says, "With mortgage rates falling, my wife and I refinanced our home mortgage twice in 2012, both times at essentially no cost to us and both times with Brandon Blue. In each case the task was completed within the lock period, allowing us to enjoy the benefit of a 3.25% 15-year fixed mortgage that closed in January, and a subsequent refinance at 2.75% that closed in December. The final fees we paid did not change from those discussed in our initial conversations at the outset of each one. Though our home is in northern California and Brandon is in southern CA (we have never met in person), our communication with him concerning our options and the documentation required of us was always outstanding. In the most recent refi, all submissions were handled via the Internet, with the exception of the notary visit to our home to sign the final papers. We did not have to mail a single letter or send a FAX during the entire process."
Those who would like to learn more about Blue Loan Services and get a Free Fast Rate Quote can click here to view the video or call 1-888-929-BLUE (2583) to speak to one of Blue Loan Services' experienced mortgage professionals.
CA Dept of Real Estate -- Licensed Broker #01094374 NMLS #938365