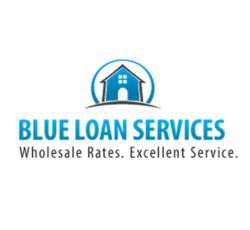 San Diego, CA (PRWEB) May 23, 2013
Brandon Blue, Senior Loan Officer at Blue Loan Services, and the rest of the team of mortgage professionals at the company have received high praise from many of the homeowners who they have helped to find, apply, and get approved for the best home loan mortgages. With the company providing some of the lowest wholesale mortgage rates in California and the fast online portal system used to help clients process and keep track of their loan applications, it is no wonder it has recently received the honor of being included as one of Lender 411's Top 50 Lenders in California.
One review from a Carmel Valley homeowner says, "From the very start of my loan process Brandon Blue was very professional and personable. He answered my phone calls and e-mails either immediately or as soon as my information was available. The entire process was seamless and efficient including the appraisal and all other individuals involved. I was able to re-fi my home mortgage and reduce my rate from 5.375% to 3.75% - A $703 a month interest savings and $200K savings over 10 years! The entire process from date of "lock" to loan funding took less than 30 days. If you want your loan to be completed professionally and in a timely manner I highly recommend Brandon Blue of Blue Home Loans and his Team!"
Another of the Blue Loan Services reviews praises the highly efficient online system: "Knowledgeable and very quick response time. Very pleased with Brandon Blue, no surprises, all up front business. And Blue's rate beat the other much larger companies of competitors. Brandon Blue's "portal" URL which I used kept all documentation completely organized. Today is the modern age of e-documents and e-signatures. Brandon Blue is right in-step with modern technology which is the fastest, most convenient, and reliable way to do home loans today. Doing business with Brandon Blue put us at ease because of his easy to understand way of communicating complex issues. This review speaks highly of Blue Home loans only because this is our 4th refi within the last 8 years and we felt he was the best overall when compared to all the others."
Another reason that the Blue Loan Services team is so popular with California homeowners is because they do everything in their power to ensure their clients are getting the loans that they need. This review from an Oakland homeowner exhibits the level of dedication that the Blue Loan Services team has:
"I have financed and refinanced about four times thus far on this home. My last re-fi experience with Brandon Blue was the most positive so far. I had very recently tried two times unsuccessfully to refinance only to have the underwriters kill the deal. As such, I was reticent to start the process again for fear that it would not go through. Brandon convinced me that the lender he was working with would likely approve my refinance loan. So I bit the bullet and went for it. The process went about as smoothly as usual, until the underwriters asked for a document/piece of information which was nearly impossible to obtain. It appeared as though the deal was dead. Brandon went to bat for me and requested that the senior underwriters re-examine their request and allow the deal to continue. He was able to convince them. My sense is that not many other brokers would have been able to pull this off. As such, I am quite grateful for his skills at negotiating through the loan process. I would definitely do business with him again."
These are just a few of the reviews that clearly show why the company has earned its place as one of the top California lenders. Those who would like to learn more about Blue Loan Services and get a Free Fast Rate Quote can click here or call 1-888-929-BLUE (2583) to speak to one of Blue Loan Services' experienced mortgage professionals.
CA Dept of Real Estate -- Licensed Broker #01094374 NMLS #938365