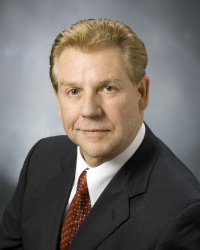 Whistleblowers play a vital role in protecting corporate shareholders and the general public from the costs of fraudulent activity.
Sacramento, CA (PRWEB) January 31, 2012
Clay Arnold, a Sacramento attorney who focuses on False Claims Act cases, said today that governmental accountability is under attack by recent state and federal legislative efforts that would undermine whistleblower protections.
A California bill, Assembly Bill 1378, would have given protection from retaliation to legislative staff members who report government corruption, fraud or other improper activity. It died in the Assembly Appropriations Committee on January 19 after it failed to get a motion or second, the Sacramento Bee reported.
The proposed federal legislation, H.R. 2483, would require individuals who report fraud to the Securities and Exchange Commission to first report claims to their employer in order to be eligible for a monetary reward under laws such as the False Claims Act. The bill would also reduce the amount of rewards available in SEC fraud cases.
"Elected officials who are supposed to represent the people are instead standing up for corporations that could be defrauding the government and, ultimately, taxpayers," said Arnold, founder and president of the Arnold Law Firm.
"We call on the state Assembly in Sacramento to resurrect Assembly Bill 1378 to protect legislators and legislative staff from retaliation for filing whistleblower complaints. In addition, we call upon the U.S. House to stop the so-called 'Whistleblower Improvement Act,' which would actually weaken federal protections for whistleblowers. Requiring a whistleblower to report to their employer, who is likely central to the complaint, creates an obvious obstacle."
"Whistleblower," or False Claims Act, laws are designed to protect workers who report the fraudulent misuse of government funds. They enable individuals to file lawsuits on behalf of the government agencies being defrauded; these suits are also called "qui tam claims."
Under federal law, whistleblowers typically collect 15-30 percent of any money recovered in a successful lawsuit.
In California, a whistleblower may receive up to 50 percent of the recovery in any action. The state uses a sliding scale that factors in the volume and quality of the information provided by the whistleblower and his or her attorney, and the amount of hands-on assistance that they provide to public prosecutors.
Qui tam claim lawsuits filed under whistleblower actions usually pertain to tax fraud, health care fraud (such as false Medicaid or Medicare claims), Social Security fraud, or corporate fraud that involves overbilling the government or submitting false information to regulatory agencies.
"Whistleblowers play a vital role in protecting corporate shareholders and the general public from the costs of fraudulent activity," Arnold said. "They should be supported and protected by their legislators at the state and federal levels, not subjected to the likelihood of retaliation."
In addition to the fear of retaliation, whistleblowers must meet many extremely precise standards before their qui tam claim can successfully move forward, the California False Claims Act lawyer explained.
"At the Arnold Law Firm, we have a lot of respect for those who come forward when they recognize that fraud has been committed against a state or federal government agency," Arnold said. "That's why our attorneys are devoted to our qui tam whistleblower lawsuit practice.
"We are serious about assisting and protecting those courageous workers who have stepped forward by providing experienced analysis of their cases, clearly explaining their options and standing beside them all the way to see their claims through."
About The Arnold Law Firm
The Arnold Law Firm was founded in Sacramento, California, in 1975 by Clay Arnold. The firm's personal injury trial attorneys are dedicated to the aggressive representation of people injured by the negligent actions of others. The firm's experienced trial attorneys have successfully advocated for hundreds of people throughout the United States who were injured in automobile, trucking, and construction equipment accidents; on construction sites and work sites; by dangerous conditions of public and private property; by defective products; through the malpractice of healthcare professionals and legal professionals; and through the use of unsafe drugs or medical devices. For help with a personal injury case, contact the Arnold Law Firm at (916) 924-3100 or use the firm's online form.
###