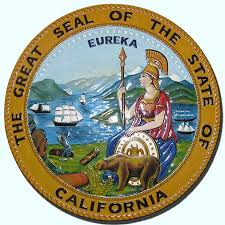 Residents in California are given this service free to use when researching which security system company to choose for their homes.
Los Angeles, CA (PRWEB) April 01, 2013
California residents can now access the name of the best home security system company in the state by visiting SecuritySystemReviews.com. The best security system named in the highly-anticipated newly released rankings was subject to a rigorous review process. The top company received a perfect five star rating, meaning it scored well across all areas covered in the review process. In addition to the top company in the state of California, Security System Reviews has also released the list of runners-up, all of which received great ratings and are considered very good security system companies within the state.
Reviews are conducted by a team of security specialists from both Security System Reviews and the state of California. By pairing with security professionals from California, the reviews are able to address the specific and unique security concerns of the state's residents. All reviews and rankings are tailored specifically to the needs of California residents. Reviews cover all areas of service and security system equipment, including new technology, service and installation, customer service and security system monitoring contracts, warranties, and pricing. Reviews are conducted in a secret shopper format, allowing them to be as authentic to the actual experience of the customer as possible.
According to a representative from the site, with high break-in rates continuing across the state of California, more residents are opting to take home security into their own hands, through the installation of a security system. Despite many residents' desire to install a security system, it can often be difficult to decide on the perfect system, because of the huge number of companies on the market, as well as the constantly changing and evolving technology that becomes available. It is the goal of Security System Reviews to provide the most up-to-date, reliable information possible, so that California consumers can use the site as a tool to compare security companies and make an informed purchasing decision.
Top companies included in the new rankings include the ADT security system, as well as Lifeshield Security, Protect America and Vivint. After conducting the in-depth review process, team members convened to vote on the rankings, to ensure the process was as inclusive and unbiased as possible. In addition to providing concise, user-friendly reviews and rankings, SecuritySystemReviews.com also provides site visitors with articles and industry news, coupons, discount codes and access to instant quotes, which can save consumers as much as 35% on the installation of a home security system.
California residents can now view the name of the top home security company in the state, as well as the names of the runners-up, by visiting SecuritySystemReviews.com.