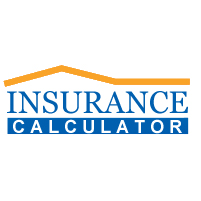 Los Angeles, CA (PRWEB) October 21, 2012
InsuranceCalculator.net, the official website of Insurance Calculator Inc., publishes a free auto insurance guide dedicated to consumers who live in the state of California. The guide contains all the critical information such as rules and regulations in the auto insurance industry throughout the state. "The guide starts with quotes from the top insurance providers in California," said Stephanie Vettaikam, VP of Marketing of Insurance Calculator Inc. "From applying for permits to becoming insured, the guide will be a good reference for all of your auto insurance needs."
California's Department of Motor Vehicles (DMV) has its own set of rules and regulations for its drivers. The guide will explain, in detail, the minimum requirements on auto insurance required by the DMV. In addition, the guide contains all the critical information one needs to know in order to apply for a regular driver's license, a motorcycle endorsement, or a commercial driver's license (CDL).
Insurance Calculator Inc. partners with many insurance providers throughout the state and is proud to provide state-wide service coverage on many types of auto insurance coverage including, but not limited to, car insurance, motorcycle insurance, truck insurance, RV insurance, ATV insurance, classic / antique / collector car insurance, commercial vehicle insurance, and military car insurance. "For your convenience, quotes from the top rated companies are listed in the guide, helping our readers to save both time and money in the quotes hunting and comparing process," Stephanie added. "For more accurate results, users will also be given the opportunity to provide ZIP codes to find eligible auto insurance providers within a 10-mile radius of the ZIP code locations."
For more information, visit: Auto Insurance in California