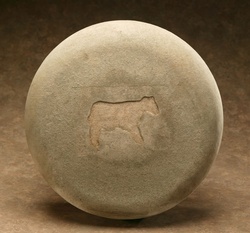 did this come from a purple cow?
SOUTH SAN FRANCISCO, Calif., & MODESTO, Calif. (PRWEB) June 13, 2008
Defying stiff culinary competition, California artisan cheeses "qualified" for this year's Open at the behest of the prestigious event's world-class chefs. While players slam drives on the fairway, California cheeses will be delivering amazing under-par scores for taste:
· Fiscalini Purple Moon: With its playful purple rind, the taste of this creamy and moderately-sharp cheese baffles spectators and pairs alike: "did this come from a purple cow?"
· Fiscalini San Joaquin Gold: From the northern-most edge of Stanislaus County in Northern California, this cheese's golden buttery visual and taste hit a birdie every time.
· Point Reyes Original Blue: This cheese mixes the finest three ingredients from Northern California's coast: Grade A raw milk from certified organic, green pasteurized hills overlooking Tomales Bay, the coastal fog and salty Pacific breezes. Avoids the sand traps every time!
· Marin French Triple Crème Brie: Its delicious, hint-of-sweet flavor and creamy texture help taste buds emerge victorious round after round.
For more information on Real California Cheeses and other California dairy products, please visit http://www.RealCaliforniaMilk.com.
MULTIMEDIA GALLERY http://www.businesswire.com/cgi-bin/mmg.cgi?eid=5708369