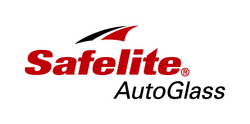 In keeping with our new Safelite® business model, we are pleased to be both an environmental and economic partner with the city of Ontario and with the state of California
Columbus, Ohio (Vocus) July 2, 2009
Safelite AutoGlass®, the industry leader in vehicle glass repair and replacement, has announced the opening of a new distribution center, the company's largest facility to date.
Located in Ontario, Calif., the 282,000 sq. ft. facility will support distribution of vehicle glass to the states west of the Mississippi River. It will store 120,000 windshields and 30,000 other vehicle glass parts. The distribution center will bring 35 new jobs to the market, with the potential to grow to 90 jobs as volume increases. It is expected to be operational by August 1.
"Safelite® has operated in Ontario for more than 30 years," said Tom Feeney, president and CEO of Belron US, parent company of Safelite AutoGlass®. "We feel a strong commitment to Ontario, and are pleased to be able to continue to invest in California's economy."
As part of its commitment to developing ecologically sound practices, Safelite's new facility includes a number of ecologically-friendly elements. "Our new distribution center will eliminate 1 million miles in transport, reducing our primary carbon footprint by more than 1500 tons," Feeney said." We've also added features to the new building that can reduce our environmental impact even further."
Incorporated in the distribution center are efficient electric materials handling equipment, low flow/ motion sensor water fixtures, and highly efficient T5 motion/daylight fluorescent lighting sensors that work in conjunction with roof mounted skylights. The company is also exploring the efficiency of adding photovoltaic cells to its facility's roofline, and is seeking ways to increase its use of recyclable packing materials. Company-wide, Safelite® employees recycle corrugated cardboard and pallets; its leaders are now seeking methods to recycle its scrap laminated glass.
Despite the troubled economy, Safelite® continues to thrive. "Safelite® has developed a new direction for the company in 2009, one that is intended to completely change the company culture over the next four years," Feeney said. The company plans to reinvest $38 million in profits to support growth. In addition to the Ontario distribution center, these initiatives include:

Opening six new warehouses across the country (in Pennsylvania, New York, Massachusetts, Washington, Texas)
Relocating ten existing warehouses for added inventory
Expanding inventory to allow for cross-border deliveries with Canada
Opening its third national contact center, creating 300 jobs in Columbus, Ohio
Remodeling numerous store locations
Launching a national radio advertising campaign
The Safelite AutoGlass® California-based retail operations employ 435 people who serve 300,000 customers each year at 48 locations around the state.
"In keeping with our new Safelite® business model, we are pleased to be both an environmental and economic partner with the city of Ontario and with the state of California," said Feeney. "We will continue to move forward with our other growth plans, while maintaining quality and trust with our customers, our associates and our communities."
About Safelite AutoGlass®
Safelite AutoGlass®, founded in 1947, is the nation's leading provider of vehicle glass repair and replacement services, providing mobile service more than 90 percent of the U.S. population in all 50 states. A subsidiary of Columbus, Ohio-based Belron® US, Safelite AutoGlass® serves more than 3.7 million customers each year through its company-owned operations. For more information, visit http://www.safelite.com.
About Belron® US
Belron® US, a subsidiary of Belron SA, is a multi-faceted vehicle glass and claims management service organization based in Columbus, Ohio. The company is composed of three major business operations that include vehicle glass fulfillment services, operating under the trade names Auto Glass Specialists®, Cindy Rowe Auto Glass™, Diamond Triumph Glass™, Elite Auto Glass™ and Safelite AutoGlass®; windshield manufacturing; and Safelite® Solutions which offers fleet and insurance claims management services. The company employs more than 7,700 people throughout the United States.
Contact:
Jenny Cain
614/210-9460
614/354-0553 (mobile)
###