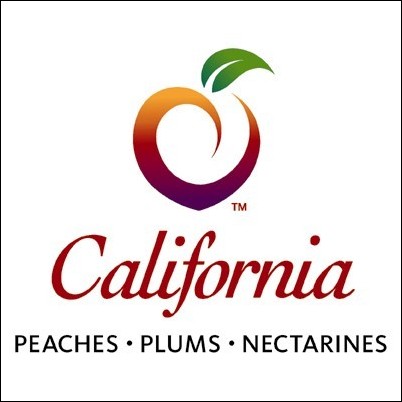 Grilling these healthy summer fruits add a sweet and juicy component to the vibrant lifestyle of summer.
Reedley, Calif. (PRWEB) May 18, 2007
Attention all outdoor cooks and barbecue aficionados: this summer, the hottest trend in outdoor cooking is sweet, juicy fresh fruit on the grill. Grilling California peaches, plums and nectarines heats up summer meals with juicy salsas, hearty salads and tasty kabobs, all sizzling with flavor. It's also a healthy way to bring more flavor to summer with fresh and juicy seasonal foods.
Grilling has long been a popular pastime, and is a trend that isn't cooling down anytime soon. According to a recent survey from the Hearth, Patio and Barbecue Association*, 34 percent of those surveyed say that they have grilling basics under their belt, while another 20 percent claim they are mere beginners. Novice and well-seasoned outdoor chefs are especially open to fresh grilling ideas from renowned pit masters. Grilling fresh fruit has long been a well-known, technique among experienced chefs. This well-established technique, both delicious and simple, is developing into a hot trend this summer - in backyards across America and restaurants alike.
"The succulence and high natural sugar content of California peaches, plums and nectarines makes them ideal for grilling," said Adam Perry Lang, pit master and owner of Daisy May's BBQ in New York City. "I love working with fresh stone fruit because it lends itself so perfectly to the grill, always making it a real crowd pleaser for my customers, family and friends."
To help consumers in their pursuit of becoming kings and queens of the grill this summer, Chef Lang has shared his tips for successful grilling.
1. Always begin cooking on a clean, lightly oiled preheated grill
-- If you don't have a grill brush, try crumpling up a piece of foil and wipe vigorously across grill to remove burnt bits
2. Dry off meat, fruit or vegetables with paper towels; season and allow to sit for a few minutes; coat lightly with oil
-- Steam from moisture will cool down grill and is a poor conductor of heat; oil creates barrier and prevents sticking
-- When cooking meat or fruit, allow it to sit with seasoning for a minimum of 5 minutes to create "flavor crust" and lightly stain the food, particularly if using a rub high in chili powder
3. Beware of cross contamination
-- Use a different set of tongs or spatula to remove barbeque other than the one(s) used to place raw product on the grill
-- Use hot soapy water to clean any utensils of contamination
4. Brush food with barbecue sauce or finishing sauce during last 3 - 5 minutes of grilling over a very low heat source
-- Be cautious when using sauces that contain a lot of sugar because they can burn
-- If grill is too hot directly over flame, just move to your "safe spot" and cover the lid
5. Lightly brush or spray food with flavored oil or melted compound butter to prevent drying out and give last minute sheen and flavor
-- Stir herbs, garlic, scallions and ginger into oil or melted butter to give an additional flavor burst
-- Brushing food with oils at the end will also give your food a larger "serving window" because the thin coat of oil will slow down the drying effect of high heat
-- If you are watching fat in your diet, lightly spray with olive oil and sprinkle with fresh herbs
This season, the California Tree Fruit Agreement has delicious and easy recipes for California peaches, plums and nectarines in a free brochure that is "Fresh Off the Grill." From savory entrees to sweet desserts, these recipes utilize the best of summer's bounty. To request a free brochure, please send a self-addressed, business-sized, stamped envelope to: Fresh Off the Grill Brochure, 400 Capitol Mall, Suite 2640, Sacramento, CA 95814. Additional recipes, nutrition information and much more can be found at http://www.eatcaliforniafruit.com.
"From breakfast to dessert, grilled California peaches, plums and nectarines add a sweet sizzle to summer meals," said Sheri Mierau, president, California Tree Fruit Agreement. "Grilling these healthy summer fruits add a sweet and juicy component to the vibrant lifestyle of summer."
Following are some additional summer meal suggestions from sunrise to sunset utilizing fresh California peaches, plums and nectarines.
Breakfast
-- Stuff whole-grain French toast with slices of warm grilled peaches. Top with sweetened California peach puree
Lunch
-- California peaches, plums and nectarines partner well with grilled chicken, thinly-sliced beef, and shrimp in entrée salads. Or, substitute the sweet-tart flavor of sliced plums (grilled or uncooked) for cherry tomatoes in delicious summer salads
Appetizer
-- Put a new spin on an old favorite with Summer Fruit Bruschetta. Grill California peach, plum and nectarine slices, dice and toss with brown sugar and cinnamon. Serve on baguette toasts
Dinner
-- Go beyond lemon: Pair white fish with fresh grilled fruits such as nectarines and plums
-- With any entrée, mix up a spicy salsa or savory sauce to bring summer flavors to the table
Dessert
-- Nothing is as simple and sweet as grilled California peach or nectarine halves topped with vanilla ice cream, a decadent caramel sauce and toasted nuts
Cocktails
-- Puree California peaches and add to California sparkling wine for a truly California Bellini
California peaches, plums and nectarines are available April through October, with peak season in June, July, August and September. The Golden State produces more than 600 varieties of peaches, plums and nectarines, each with its own unique flavor, color and harvest timing. These fruits are a healthy addition to any meal, as they are fat- and sodium-free, good sources of vitamin C, and contain fiber.
The California Tree Fruit Agreement, headquartered in Reedley, Calif., administers marketing order programs on behalf of California's 1,100 fresh peach, plum and nectarine growers. The CTFA also includes the PPN Network, a strategic marketing resource for the peach, plum and nectarine industry. The PPN Network delivers information and marketing expertise to growers, shippers, retailers, and serves as a resource for the media.
--During the weekend of March 15 to 18, 2007, an omnibus telephone survey was conducted by Opinion Research Corporation's CARAVAN Omnibus Survey (ORC) to gather information about new and unusual grilling and barbecuing trends. The telephone survey included 1,026 adults 18 years of age and older throughout the continental U.S.
###