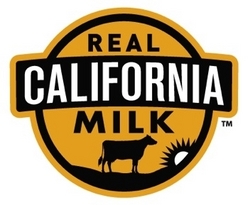 No Country for Old Men
SOUTH SAN FRANCISCO, Calif. & MODESTO, Calif. (PRWEB) February 22, 2008
The catch-phrase of the year, from Best Picture-nominee "There Will Be Blood," provides the inspiration for an ideal beverage, a frosty strawberry milkshake made with Real California Milk, for Oscar parties.
The California Milk Advisory Board (CMAB) provides many party recipes that reflect this year's nominated films. For the French "La Vie En Rose," for example, make the decadent Camembert Mousse. To honor "No Country for Old Men," which is set in South Texas and Mexico, serve California Cheese Tortilla Crisps. And any movie buff would enjoy Oscar's Orange Butter Popcorn.
For these and other movie-themed recipes, go to the CMAB website, http://www.realcaliforniamilk.com.
http://www.realcaliforniamilk.com/pages/english/ recipe_search_results.cfm?recipe_id=5504 (Due to its length, this URL may need to be copied/pasted into your Internet browser's address field. Remove the extra space if one exists.)