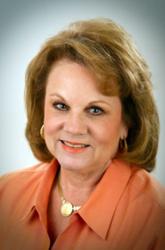 "I believe that when relationships are created, business naturally follows." - Laura Wells, president of The Heart Link Network
Riverside, CA (PRWEB) March 28, 2012
The Heart Link Network®, rated best women's networking, announces launch of new location in Riverside. The Heart Link Network business-networking leader, Peggy Ricks, is the owner of First Impression - I Do Your Colors. Peggy helps women with the age-old question, "does this look good on me?" by teaching them about style, correct colors, and proportions. Peggy has a great desire to connect like-minded women professionals who can support, encourage and inspire success in the hearts of one another.
The Heart Link Network®, winner of the 2012 Women Entrepreneur Business Award of Excellence, in the "women's networking" category, is known for it's intimate and welcoming networking environment.
Laura Wells, president of The Heart Link Network says, "I believe that when relationships are created, business naturally follows. Women especially, do business with those that they know, like, and trust. The format of our gatherings fosters a unique bond between attendees so that they may confidently share connections and expand their businesses."
The Heart Link Women's Network® showcases women small business professionals for 3 full minutes, allowing the networking attendees to get to know the woman behind the name tag, versus other networking groups who only allow their attendees to share for 30 seconds to a minute.
The nominal $25.00 networking fee reserves a business-exclusive spot at the meeting, a light meal, and a roster of the other professional women that register for the women-only networking event. Go to http://www.92504.theheartlinknetwork.com to register to network with other amazing women in Riverside.
To submit an application to lead a chapter of The Heart Link Network®, or see a full list of women networking locations available for you to attend, visit http://www.theheartlinknetwork.com
The Heart Link Women's Network® was founded by author Dawn L. Billings, architect of the Primary Colors Personality Test, the patent-pending parent tool, CAPABLES Parent Tool, and Charitable Heart.Org, a 501 3 C non profit organization to benefit important women and children's causes. Dawn was selected as one of 15 Women of Achievement by the YWCA in Cobb County, GA., and one of the nation's 80 emerging women leaders by Oprah magazine and The White House Project.