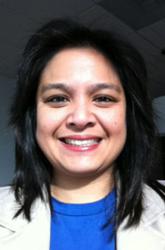 "The Heart Link Network is for heart-centered business women who want to help other women link, share, and grow" - Arlynn Alonzo
San Diego, CA (PRWEB) March 08, 2012
The Heart Link Network® welcomes a new women networking Leader of San Diego. Arlynn Alonzo is a Senior Marketing Distributor with SendOutCards and is excited to invite women small business professionals to connect, link and aid one another in growing their businesses.
"It is an honor for me to represent San Diego to recognize women in our community and connect women with their businesses as we assist each other in growing our businesses. Women that attend our Heart Link Network gatherings in San Diego feel comfortable to open up in a safe and fun environment where we can bond, wonderful friendships develop, and our businesses flourish. The Heart Link Network is for heart-centered business women who want to help other women link, share, and grow," says Arlynn.
THE HEART LINK NETWORK® was created by Dawn L Billings, an executive coach and highly sought-after speaker. As a psychology and personality expert, and author of over 20 books, Dawn was selected as one of the nation's 80 emerging women leaders by Oprah magazine and The White House Project.
"I love helping women succeed. I loved helping women when I was in private practice. I loved helping women when I was mentoring women with dreams of having their own business. And I love helping women now, as The Heart Link Network connects and links women to new ideas; resources, products and services that will help them succeed. That is what The Heart Link Network is all about. Helping women to succeed. My dream is that every woman would get a chance to experience what The Heart Link Network has to offer them." - Dawn Billings, Founder of The Heart Link Network.
The Heart Link Network®, an award-winning networking organization for women has monthly gatherings for women that are intimate and welcoming. Women who attend these gatherings showcase their business for 3 minutes to the group (versus 30 seconds to a minute like traditional networking groups), while sharing samples and literature. Women also have time to socialize and connect with one another in a casual setting to create lasting friendships.
The Heart Link Network® is the only networking organization that has a special program where each month, different women in the community such as teachers, new moms, nurses, firefighters, police, military/military spouses, etc. The Heart Link Network believes that these women have incredibly important jobs and that the community could not survive without these very special women, so these women are honored and celebrated at the gatherings.
The Heart Link Network® has more networking locations than any other women's networking organization. The meeting fee is a nominal $25.00 which includes a business-exclusive reservation, a meal at the event, and resources for professional women. There is no membership fee required.
To attend women's networking events in San Diego, go to http://www.92139.theheartlinknetwork.com to register. To see a full list of women networking locations, or to submit an application to lead a chapter of The Heart Link Network®, visit http://www.theheartlinknetwork.com