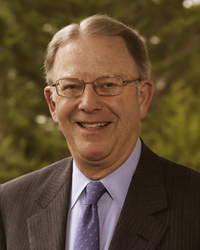 "We have been working with education and school administration associations for nearly 60 years, and we understand the struggles they face every day. This is our way of giving back,"
San Mateo, CA (PRWEB) September 11, 2010
California Casualty Management Company today announced that it has established the California Casualty Thomas R. Brown Athletics Grant to provide support to public high school sports programs.
California Casualty is offering grants in amounts of $2,500 or more to public high schools in Arizona, California, Colorado and Oregon during the current school year.
Shrinking state education budgets combined with the increasing demands on public schools to achieve higher academic results has put pressure on schools to scale back non-academic activities. Physical education and athletics programs have been reduced or cut completely, in many districts.
"Youth sports programs teach teamwork, discipline and that hard work pays off. These lessons are a valuable complement to lessons learned in school," said Thomas R. Brown, past CEO and President of California Casualty Management Company and Honorary Chairman of the California Casualty Group.
Tom was involved in school sports and understands the impact they have on children's self esteem, life lessons and the development of leadership skills.
"We have been working with education and school administration associations for nearly 60 years, and we understand the struggles they face every day. This is our way of giving back," said Doug Goldberg, First Vice President.
California Casualty and its employees have contributed to multiple causes over the years. In 2007, they teamed with the California Teachers Association and the California Association of Highway Patrolmen to launch a teen driver awareness program aimed at saving young lives. Auto accidents are the #1 killer of teens. Impact Teen Drivers educates teens about the dangers of distracted driving.
About California Casualty
California Casualty serves the people who serve our communities by offering personal insurance products in 44 states to educators, peace officers, firefighters and nurses. The company is one of America's leading providers of auto and home insurance and will celebrate 100 years of operation in 2014. They recently earned the #1 ranking by the California Department of Insurance Consumer Complaint Study for zero justified auto and home insurance complaints.
To learn more about the California Casualty Thomas R. Brown Athletics Grant program, visit CalCasAthleticsGrant.com. You must be a public high school athletics director, administrator or educator to apply.
###