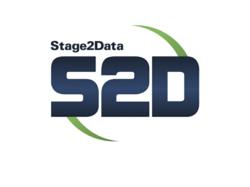 This data was lost because someone decided the risks of tape were acceptable. I'm not sure the 800,000 adults and children with exposed data out there would agree.
Oakville, Ontario (PRWEB) April 17, 2012
Jacques Swanepeol, the CTO at Stage2Data made a speech to industry insiders yesterday with a focus on the recent data loss in California and what he calls "the total failure of traditional data backup and recovery models." During his speech he announced that Stage2Data has a plan that businesses can use immediately to ensure they will not suffer the same kind of data loss.
Swanepoel connected the data loss in California directly back to the link between tape and human error. Swanepoel said, "When you choose to continue to use tape as your backup and recovery method you accept that human error is a risk. So when humans make errors, you can't be surprised. With human error and tape, it's not 'if' loss and failure will happen, it's 'when'."
Swanepoel encouraged his audience to take heed of the California data loss situation and use it as a quick wake up call to the risks of sticking with tape. He reminded people that "This data loss happened because someone decided to stick with tape - they decided they liked the risks of tape better than moving to something new, to something proven, to an on site disk to disk and/or the cloud. In reality the risk they took wasn't just their own, it was unwittingly their client's too. I wonder if clients had a choice of how their data was secured and backed up, if they'd choose tape? I doubt it considering how challenging it can be to have your Social Security Number, address and name out there exposed to the world."
According to the plan Stage2Data outlined, every business, and the clients who entrust them with their personal information, should insist on a short list of "non-negotiables" when it comes to keeping their data safe and secure.
At the top of the Stage2Data action list, according to Jeff Collier, the President of Stage2Data is eliminating tape which he says is, "Famous for being lost or forgotten by humans. And if humans don't make an error, tape is still a risk because it's proven to be fragile, expensive and prone to recovery failure."
The next step is securing your data so you don't experience a California style data loss in your business. Collier states it's "All about diversification. You don't put all your eggs in one basket, and you don't put your data there either. You keep multiple copies of your data, one local and one off-site, or possibly, even 2 off-site."
A popular word during the industry insider lecture? Redundancy. Redundancy of backups. Local copy of data replicated to a second site in your enviroment or keeping one copy local and the other offsite to the cloud.
Ending the lecture, Swanepoel summed up the Stage2Data action plan suggesting "You are the keeper of your company's data. It's your job to make it safe, secure, to be sure it doesn't fall off a truck somewhere. Now is the time to move to an in house disk to disk, or cloud based backup solutions. If you don't feel 100% sure your data is secure, call us, we'll see where you are and where you need to be."
Company Stage2Data
Stage2Data is a privately held company founded by Jeff Collier and Jacques Swanepoel in 2008. The company is dedicated to working with Enterprise and SMB's to safeguard their data against disaster or loss using cloud based, disk to disk technology. Stage2Data is the Master Distributor for Attix5 in North America and is a recognized leader in backup and recovery. Stage2Data is headquartered in Oakville, Ontario with offices in the USA. For additional information about the company, please visit http://www.stage2data.com.