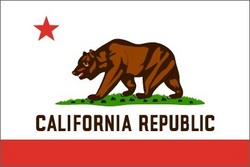 The percentage of California residents without health insurance has risen to 21%, which translates into 6.8 million uninsured residents.
Cloverdale, CA (PRWEB) March 14, 2011
Due to a variety of factors the number of uninsured Californians continues to rise. The three year average of the state's uninsured is the sixth highest in the nation as a percentage of the population, and the highest total number of uninsured citizens in the nation. As more residents become unemployed, the number of uninsured increases as people lose their employer provided California health insurance plans.
Recent studies from The California Health Care Foundation show the three year national average of uninsured citizens has climbed to 17.8%, which means that almost 46 million Americans have no health insurance. California averages and total numbers of uninsured residents are above the National averages in almost every category. The percentage of California residents without health insurance has risen to 21%, which translates into 6.8 million uninsured people.
The type of residents who are uninsured rises across all income levels, age groups, and ethnic backgrounds.
Not surprisingly the highest percentage of Californians without health insurance is highest among those with the lowest income levels. The likelihood of families not having health insurance with income less than $25,000 is 37.8% and families with income greater than $75,000 is only 10%.
The highest percentage of uninsured residents, by age, is 21-24 year olds. This is to be expected as this age group is the least likely to need insurance, feel they are invincible, and are typically employed by smaller companies who do not offer health insurance coverage.
Ethnically, the greatest percentage of uninsured Californians are Latinos, which make up 61% of the total uninsured population.
The greatest change in health insurance over the past 20 years is who pays for the health insurance for Californians. The percentage of employer based health insurance coverage has dropped from 64.6% in 1987 to 52.3% in 2009. During this same timeframe, unemployment in California rose from 5.8% to 12.1%, which accounts for some of the loss, and this trend seems likely to continue. Smaller employers tend to offer health insurance for their employees less frequently than larger employers.
The percentage of Californians with private insurance decreased from 71.4 % in 1987 to 59.1% in 2009, while the number of Californians with publicly funded health insurance rose from 15.7% in 1987 to 22.3% in 2009. While this transition was taking place the percentage of uninsured Californians rose from 17.6% in 1987 to 22.3%in 2009.
Of the 7.1 million current uninsured Californians, only about 11% of the adults are eligible for Public Health Insurance Programs, but up to 60% of the uninsured children are eligible for public assistance for health insurance. That means that 1.5 million, or 20.3%, of those currently uninsured are eligible for health insurance provided by public means.
It should be noted that the number of 'noncitizens' that are uninsured is a significant percentage of the total number of uninsured. It is estimated that 2.5 million of the 7.1 million uninsured Californians are 'noncitizens', which accounts for 35% of all the uninsured residents of California.
###