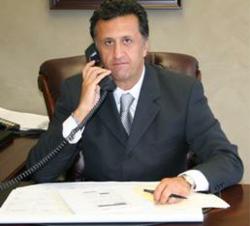 Los Angeles, CA (PRWEB) May 11, 2011
Cell phone tickets are on the rise for California residents. Agencies including the California Highway Patrol have enacted a zero tolerance policy during the month of April and beyond for drivers that use or text with cell phones while driving. This serves as a warning to all drivers that distracted driving is not tolerated by law enforcement. Traffic ticket attorney, Mr. Ticket, discusses the issues surrounding this warning for California residents.
Most drivers already know that laws for using or holding a cell phone while driving were passed over two years ago. New bills are now being prepared and proposed to increase the cost of a distracted driving ticket. These increases are substantial and the average ticket may have a price tag between $159 and $279 depending on the issuing authority. Drivers that are issued a ticket should seek a traffic ticket attorney to help review the facts and accuracy of the charge instead of admitting guilt.
Law enforcement officers receive updated training and know how to spot a distracted driver. Even with the eyes of law enforcement constantly watching, some people continue to disobey state laws and wind up with expensive tickets and points on their license. Distracted driving has been shown to increase deaths and injuries to teens and young adults. A person that receives a cell phone ticket needs the experience of a traffic ticket lawyer in California to help contest the charge.
A distracted driving ticket does not begin or end with the use of cell phones. Eating while driving, drinking, programming a GPS, and the application of makeup can cause a distracted driving ticket to be issued. Any distraction that diverts a driver's attention away from driving responsibilities is included.
About Mr. Ticket
Mr. Ticket, traffic ticket attorney in Los Angeles, knows California law and specializes in speeding tickets, red light tickets, DUI/DWI charges, DMV hearings, hit and run, reckless driving, cell phone tickets and distracted driving tickets, warrants, FTA, radar tickets and other traffic violations in California.
To learn more about the services provided, visit http://www.4mrticket.com. You can also call the Law Offices of Amir Soleimanian and Associates, which is located at 16633 Ventura Blvd, Suite 503, Encino, CA 91436, at (866) 780 1234.
PR by http://www.seocompanyca.com
###