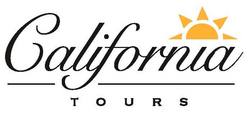 We've noticed that people are starting to take shorter vacations of a week or less
San Francisco, CA (Vocus) June 9, 2010
California Tours of San Francisco will be releasing four new wine country vacation packages for travelers who want to experience the best of San Francisco and the nearby Napa and Sonoma Valleys, just in time for this summer.
The trips offered are all less than a week long, starting and ending in San Francisco with a two day excursion up to Napa and Sonoma Valleys. "We've noticed that people are starting to take shorter vacations of a week or less," said William Kim, general manager of California Tours. "We developed these new packages to accommodate shorter stays while still providing a fresh, high-quality experience of these must-see destinations."
All of the new packages begin and end with deluxe accommodations at the Hotel Nikko in San Francisco's Union Square district. After arriving, guests enjoy a private tour of romantic San Francisco's postcard-perfect landmarks, including the city's dramatic hills. They then travel one hour north to the scenic wine country of Napa and Sonoma valleys, taking private tours of wineries and tasting world-class wines ranging from Pinot Noir to Champagne. In addition, each package has a special emphasis:
1) The Private Wine Country Package features tours and tastings of various Napa and Sonoma Valley wineries, and includes an overnight stay in the historic town of Napa.
2) Calistoga Resort Package includes an overnight stay at Solage Calistoga Resort with access to their geothermal pool, and includes dinner and breakfast the next day at the renowned Solbar Restaurant, along with a variety of wine tastings.
3) The Spa Package, perfect for honeymooners, includes an overnight stay at Solage Calistoga resort, and treats body and soul at Spa Solage (voted #1 spa in the Americas and the Caribbean by Condé Nast Traveller) with a relaxing mud treatment, massage, and access to their geothermal pool.
4) The Connoisseur Package, the most luxurious getaway, includes private and small group tours of top Napa and Sonoma wineries such as Quintessa and Shafer, along with a relaxing visit to Spa Solage, the Solage Calistoga Resort, and Solbar Restaurant.
The packages are perfect for anyone looking for a relaxing getaway without any of the stress that sometimes comes with traveling. "We put a great deal of care into ensuring that these vacations will be pleasing and relaxing, and offer a full experience despite a shorter stay," said William Kim. Travelers are introduced to new wines that may become their favorites, and learn about the winemaking process. California Tours designed the packages to appeal both to knowledgeable wine connoisseurs and beginners hoping simply to enjoy the beautiful area and learn more about wine.
Prices are designed to appeal to a variety of vacationers, and upgrades and options are offered for each package. The new packages are available immediately, and trips can start any day of the week. And for two or more couples traveling together, California Tours offers a special couples' discount—20% off the package price.
To book a vacation and for complete information, visit http://www.california-tour.com or call toll-free 877.338.3883.
About California Tours
Based in San Francisco, California Tours is a registered, full-service, destination management company and tour operator. Every California Tours client gets hands-on personal attention from professional staff with over twenty years of related experience. For more information or to book a vacation, visit http://www.california-tour.com or call toll-free 877.338.3883.
# # #