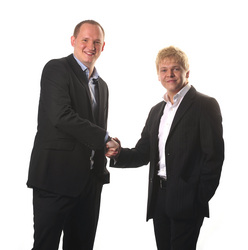 "AdInsight Clarity allows us to understand how visitors interact with our website...
(PRWeb UK) April 5, 2011
TUI Travel PLC has rolled out AdInsight Clarity call tracking software across several of its group companies including Exodus Travel to manage its marketing spend more effectively when it comes to tracking online to offline sales conversions.
"Exodus Travel provides bespoke luxury travel packages which are mostly bought when customers call us on the phone having visited our website via natural search, paid for search or directly," explains Imran Arshad, senior e-commerce executive, Exodus Travel.
"Having installed the call tracking software on our website, we can see that 89% of customers have visited the Exodus Travel website via a Google search, 6% via Bing and 3% via Yahoo, providing valuable information as to where to spend further marketing budget.
"AdInsight Clarity allows us to understand how visitors interact with our website, accurately determines which of those online visitors subsequently call us, how those visitors found us in the first place and via which keywords, and how they interacted with our website before, during and after calling us.
"As a marketer, this provides the insight to fully understand how our customers find us and therefore where to best deploy our marketing budgets to give the best return for marketing spend going forward."
AdInsight is the first UK call tracking company to integrate with Google Adwords tracking, allowing pay-per-click advertisers to fully understand how paid search is contributing to offline conversions.
"TUI Travel's Specialist and Activity Sector has more than a hundred holiday and travel brands, many of which offer luxury, specialist or complex itineraries that will prompt our customers to pick up the telephone for expert advice before making the final commitment" explains Jo Bradbury, Sector Paid Search Manager, TUI Travel Plc.
"By using AdInsight Clarity it's easy for brands such as Exodus to see how those customers that call have found us online in the first instance. That provides us with an invaluable tool when deciding where to spend marketing budgets in order to get the best return on investment.
"Further, we're able to deploy the same process to offline marketing campaigns such as brochures and flyers – allowing us to track the volumes and quality of calls that they generate too. During times of austerity when every penny counts, this provides us with the knowledge of how best to spend our marketing budget."
For more information on AdInsight Clarity, visit the AdInsight website today at http://www.adinsight.eu/.
###