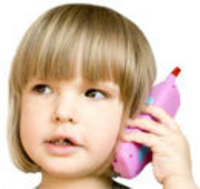 Customers usually saves 20% to 90% on their international phone bills by switching to DialSimple.com
San Jose, CA (PRWEB) July 26, 2008
Now save money and time by using phone mapping technology to make international calls at dirt cheap! - courtesy DialSimple.com
Now no more hassles of cumbersome Calling Cards where one has to enter PIN and then punch-in phone numbers. DialSimple.com (a Lets101 Inc company) has launched an innovative way to call international numbers by dialing them directly.
This is how it works:
1) For every international number DialSimple gives their customers a local number
2) Now to call international number customers just dial the corresponding local number from their phone. Thats it!
As per Business Development Manager Ritesh Ranjan -
"You do not have to remember your friends and family numbers abroad anymore. You just store the corresponding local numbers in your phone book and dial them directly. I am really excited about this technology!"
And all this comes for absolutely FREE, there are no charges and customers can map as many numbers as they want.
DialSimple charges only for the minutes used and their call rates are cheaper then the calling cards, for e.g. to Call India it is just 5.9 cents a minute.
To call UK its 1.6 cents, to call Canada 1.6 cents, to call China 1.9 cents, to call mexico 2.49, to Call Philippines 14.3 cents! and for other countries too the call rates are really cheap! "Customers usually saves 20% to 90% on their international phone bills by switching to DialSimple.com"
DialSimple is mentioned as the preferred Call Service by Calling Cards rating site top-callingcards.com. Keep in mind the Calling Cards charge huge maintenance and connection fee, one has to use up the minutes within limited time and call quality may not be that good. But DialSimple charges only for the minutes used, the bought credit never expires and the Call quality is awesome! And their billing is very transparent.
DialSimple also gives their customer the free 10 minutes to call anywhere in the world to first try the service, no purchase required to get the free minutes!
DialSimple also has a very cool feature, unlimited free Voice Messaging, to send voice messages from phone to anyone in the world! Customer can record voice message via phone and it get automatically emailed to recipient. This can be used by students to leave messages for free to their family and friends abroad. This feature can also be used to send Voice Messages to friends or group of friends within US.
DialSimple is open to provide this technology to other International Calling Cards companies seeking to provide convenient ways for their customers to make calls. Please contact the business unit (business @ dialsimple.com) for more information.
###