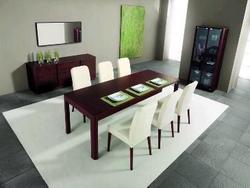 The prevalence of online shopping has increased dramatically over the past five years
Brooklyn, NY (PRWEB) August 14, 2007
Modern-Furniture.com is making online furniture shopping easier and convenient by adding Google Checkout™. Google Checkout™ makes online checkout process simple and secured by allowing customers to use their Google email accounts to pay for goods online.
"There are a plenty of ways to pay for your online purchase today and after going over the number of most popular payment options and various shopping cart solutions we believe Google Checkout™ is the fastest, very easy to use , relatively simple to integrate and the most reliable payment tool on the market."
Modern-Furniture.com specializes in selling calligaris furniture, such as calligaris dining tables, calligaris bar stools, and calligaris dining chairs. All of the furniture is in stock and is backed by an instant price match. "The prevalence of online shopping has increased dramatically over the past five years," said Modern-Furniture.com President, David Korol. "Our goal is to stay on top of technologies to provide our customers with competitive prices, fast shipping and positive and simple shopping experience."
More about Modern-Furniture.com:
Modern-Furniture.com is a pioneering Calligaris Furniture retailer. The site offers high-quality modern and contemporary pieces for living and dining rooms for home and office at affordable prices. Browse online 24/7, call 1(866)337-5256 toll free with questions.
For more, visit http://www.Modern-Furniture.com
###