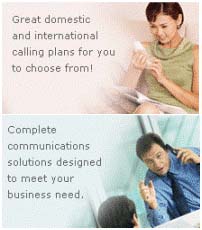 The iBuffet phone card is the cheapest and best long distance calling plan in the market.
City of Industry, California (PRWEB) July 9, 2007
In the over-saturated market of telecommunication, selecting the right calling card for international or domestic calls is a daunting task. Many consumers often shop for the calling card with the lowest rate only to discover the ugly hidden charges and/or the terrible sound quality of the calls.
Understanding consumer's frustration with the existing calling card services on the market, PinCity.com recently offers a new international calling card service featuring an introductory weekly rate of just $2.99 for unlimited international calls and domestic calls with no contract and no hidden fees, moreover, the sound quality of the calls are guaranteed to be of high standard.
The iBuffet international calling card is a PIN-less virtual calling plan that you can use with any mobile or regular phone. Recharged on the weekly basis, subscribers enjoy unlimited domestic and international calls for just a low flat rate of $2.99. Without a long term contract, subscribers can cancel the plan at any time, without incurring any additional fees.
"The iBuffet international calling card is created with the convenience of the customers in mind. You get to enjoy the unlimited domestic or international calling with the cost of a burger. There is no hidden charges whatsoever," stated Spencer Yang of PinCity.com. "The iBuffet phone card is the cheapest and best long distance calling plan in the market."
"More, with iBuffet virtual calling card, you are not tied down to a year long contract." Yang continued, "As the charge recurs on a weekly basis, subscribers can cancel the calling card any time they want. The iBuffet international calling card is as hassle-free as can be."
The introduction of iBuffet international phone card completes PinCity.com's array of products, designed to meet the needs of private and business customers. PinCity's calling card products include iTalk prepaid phone card service, iConference prepaid international calling card conferencing service, iMessenger, iTravel, iCall Long Distance and much more. Each service caters to the different needs of the customers, maximizing the overall talking time and minimizing per minute costs.
One may sign up for the iBuffet international calling card by going to PinCity's website, Pincity.com
About PinCity.com
PinCity.com is a telecommunication company based in Monterey Park, California. PinCity.com specializes in servicing business professionals, international travelers and consumers with high quality and cost effective prepaid calling cards and long distance calling plans since 1999. Pincity.com is committed to offering a total communication solution that enables the customers to stay in touch with the world anytime, anywhere.
Editoral Service Provided by Cybertegic.com
###