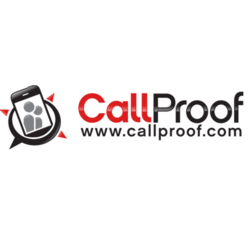 Nashville, TN (PRWEB) November 20, 2012
Call Proof mobile sales tracking system announces the launch of a new feature to track events and sales activities. With the mobile sales CRM, salespeople can quickly pick a customer, attach an activity to that customer, and then report the activity to the sales manager or team.
The app already tracks when a salesperson talks to a customer on the phone or face to face. The problem is, until now, there wasn't a way to record what a salesperson talked about or did as a result of these meetings. With events, salespeople can tie sales activity to actual sales.
"We wanted to tie and measure sales success based on a marketing strategy or goal without restrictions. With the events feature, salespeople can note what strategies they have employed, and track if that activity ties to a lead or sale," said Robert Hartline, CEO and founder of Call Proof.
For example, a marketing team can easily record that they handed out fliers, closed a sale, or dropped off brochures at a location. All it takes is simply hitting a button on their phone. Call Proof records the history and can even send emails to specific people for followup.
For example, a salesperson who works for a auto glass company drops off a promotional item to insurance agents. That action could be recorded. The item is a reminder to the insurance company that when a client calls and says they need a claim or they need to have an auto glass fixed, to hopefully call. That call could lead to a sale. With the app, it's easy to record when the items were dropped off and see if the effort was a success. Call Proof keeps a history of all actions related to the client.
A salesperson simply clicks to automatically report what they are doing in the field. On a closed order they could record details such as the dollar value of the sale or specific details about the order. When they submit the event form it can go to multiple e-mail address. In theory it could go to accounts receivable and tell them to send an invoice. Or perhaps it could go to shipping to have them send out samples.
"Call Proof doesn't just limit you to tracking phone calls -- you can almost track any activity that people are doing," says Hartline. "There's a lot of companies that integrate custom forms, but we're integrating it within mobile, which is unique." No other sales tracking app does this.
About Call Proof
Call Proof is a relationship management app that allows owners and sales managers a simple way to see sales activities with very little input from sales staff. Typically salespeople resist CRM systems and simply don't use them, making them ineffective. Call Proof automates face to face appointment reporting and call reporting into a simple mobile reporting system. Using the app, managers can know in real time know which salespeople are doing the right activities to be successful.
Call Proof is available on iPhone and Android. No contract is required and customers can get an activity coach to help them fine tune their sales efforts.
Schedule a free demo or sign up for a free 30 day account to find out how Call Proof mobile lead tracking software can improve sales with less effort at http://www.callproof.com