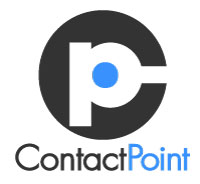 Marrying our VoIP call recording technology with LogMyCalls' ability to score calls and improve performance was a no-brainer for us.
St. George, UT (PRWEB) March 07, 2012
ContactPoint, creators of LogMyCalls, the market leading call tracking and call monitoring software solution, and SIP Print, a global call recording and VoIP solutions provider, today announced a broad technology and marketing partnership. This partnership integrates LogMyCalls performance management with SIP Print hardware recording solutions, allowing call centers and enterprises to score calls, set performance goals and improve overall phone effectiveness.
SIP Print, creators of the first and only truly affordable SIP-based VoIP call recording platform, will layer the LogMyCalls performance management SaaS into their product offerings. This partnership will meet the needs of call centers and enterprises seeking a top-of-the-line call recording and performance management platform.
"Marrying our VoIP call recording technology with LogMyCalls' ability to score calls and improve performance was a no-brainer for us. We have clients asking for it now!" Donald Palmer, SIP Print CEO said. "We are committed to delivering solutions that are easy-to-use and high quality. And we only consider partners that share those same commitments. We are thrilled to begin the SIP Print–LogMyCalls partnership."
"This is a very significant partnership for LogMyCalls," ContactPoint CEO Jason Wells said. "SIP Print has a very, very powerful reputation in the internet telephony world. Combining their second-to-none call recording solutions and LogMyCalls' easy-to-use performance management solution, is going to shake the industry. We could not be more excited to embark on this partnership."
Availability of the combined LogMyCalls/SIP Print solution is anticipated in late March 2012.
About ContactPoint
ContactPoint is the world leader in performance management and marketing optimitics. Their new SaaS, LogMyCalls, provides affordable tools for businesses and call centers seeking to optimize every customer interaction. These tools allow every business and call center to secure more business over the phone. For more information about LogMyCalls visit http://www.LogMyCalls.com, or call 866-811-8880.
About SIP Print
SIP Print's call recording solutions are delivered as a turn-key appliance to ensure produce integrity, ease-of-installation and maximum performance. They focus on Voice-over-IP solutions and the Internet protocols (like SIP) that make multi-vendor environments work so well. Their goal is to be known worldwide as a vendor of highly valuable, yet easy to afford products. For more information visit http://www.sipprint.com or call 866-655-3555.