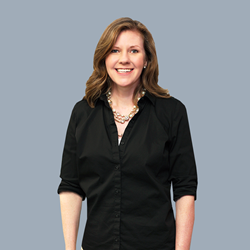 With new innovation around the corner, CallRevu is well positioned for growth in this industry and I am proud to be joining such a superb team.
BALTIMORE (PRWEB) April 30, 2019
CallRevu, a leader in call tracking with advanced monitoring and phone call analytics solutions, announced today the appointment of DeAnn Baker as the Vice President of Marketing and Sales Operations. Effective immediately, Baker joins CallRevu in its Baltimore, Maryland global headquarters. In this role, she will be responsible for developing and implementing communications and marketing strategies that reinforce the value of the company's products and services, while coordinating with the sales team in managing sales operations.
Baker holds a Bachelor of Science from Purdue University, with her career spanning more than 20 years in developing vision and executing profitable marketing and sales strategies. She most recently served as Vice President of Strategic Development and Marketing for the Enterprise Technologies division at Comtech Telecommunications Corporation, leading the development of the division's business strategy and the creation of integrated go-to-market programs, as well as sales and business development operations management.
"As the pioneers in monitoring and monetizing the caller's journey from call to purchase and post-sale, we understand the power and importance of conversations. We are thrilled to bring DeAnn on board to help CallRevu elevate and amplify its brand and voice in the marketplace, showcasing our innovation and leadership," said Anthony Giagnacovo, Chief Executive Offer of CallRevu. "DeAnn's deep skills and experience in marketing and sales operations were exactly what we were looking for to help fuel CallRevu's next chapter of growth, which is all about getting closer to customers, integrating with partners, and showcasing the concrete return on investment we deliver."
"I am enthusiastic about the opportunity to help drive growth at CallRevu," said DeAnn Baker. "The company has built a robust call tracking and monitoring product that helps their customers improve customer service and drive revenue generation. With new innovation around the corner, CallRevu is well positioned for growth in this industry and I am proud to be joining such a superb team."
"We kept hearing the feedback from our clients and prospective clients, 'Your team is the most innovative company in the Automotive Call Management industry, and we wish we had heard about you sooner.' With DeAnn's arrival, we look to assume the mantle of industry thought-leader to match the underlying innovation we are driving," said Kevin Frick, Chairman of CallRevu's Board of Directors and Co-Founder of Serent Capital, CallRevu's primary investor. He continued, "We are delighted to welcome DeAnn, adding her to our best-in-class management team."
About CallRevu
CallRevu, founded in 2008, helps thousands of automotive dealers in the U.S. cultivate the customers that make it into the showroom after having a great experience on the phone. CallRevu has monitored over 110 million calls and by providing local and toll-free numbers to place on all ads, we track, listen, summarize, alert, and report on dealership's phone calls to monitor call performance. With the robust data we collect, we coach on how to enhance the caller's experience and improve the bottom line of dealerships. http://www.callrevu.com