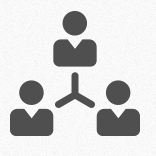 (PRWEB) October 03, 2012
Call Tracking Metrics currently works with over 2500 businesses and marketing agencies across North America. Their call tracking service is an invaluable tool for businesses and agencies looking to maximize the return on their advertising campaigns.
Call Tracking Metrics announced a new call tracking affiliate program on Monday that provides an opportunity for marketing professionals to earn money on each new client they refer to Call Tracking Metrics. As part of this launch, they have also created an affiliate management system that makes it very easy to apply for an affiliate profile, monitor conversions and receive payouts. The program officially launched on October 1st and has been met with great fanfare.
The program pays the affiliate 10% on every dollar that the referred customer spends across their first year with Call Tracking Metrics. There are no caps on earnings and the payouts get deposited directly into the affiliate's PayPal account.
There are a number of sales tools that Call Tracking Metrics is providing to affiliates- such as a demo account and a non-branded presentation of services. Call Tracking Metrics reports that this program has been requested by a number of their customers who are internet marketers with large networks of clients. This program can hold great earning potential for those people looking to improve the accuracy of reporting for their clients by signing them up for Call Tracking Metrics reporting software.
Laure Fisher, Call Tracking Metrics Chief Operating Officer added, "This affiliate program is something that our customers are very excited about. We work with many well-networked marketers who like the idea of having unlimited earning potential in this program. This is a product that they usually recommend anyway, so the payouts are a great bonus".
More About Call Tracking Metrics
Based in Maryland, Call Tracking Metrics serves over 2500 agencies and businesses in North America and Canada. Founded by technology veteran, Martin Fisher, Call Tracking Metrics has been ranked as the top call tracking service by topseos.com (an independent authority on internet marketing vendors) for 6 months in a row. The company's primary focus is self service call tracking: a method of designating tracking numbers to each marketing campaign, and tracking and recording incoming calls. Real time reports show the performance of each campaign based on call performance so that customers can make smart decisions in allocating advertising dollars.
For more information about Call Tracking Metrics products and services, visit http://www.calltrackingmetrics.com or call (877) 237-4488.