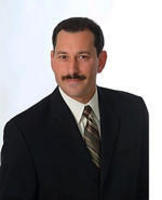 …our company has always had strict guidelines regarding the use of adjustable rate mortgages. At a time when so many companies were encouraging the use of negative amortization loans and ARMs, we went in the opposite direction
El Dorado Hills, CA (PRWEB) May 27, 2008
Quality Funding is celebrating its 5th year in the mortgage industry as a company dedicated to providing California's Public Employees, including CalPERS with the best home loans available. Although the company originally opened in 2003 to help satisfy the need for quality mortgage lending in Northern California it quickly grew to service the entire state.
While Quality Funding maintained great reviews amongst the general public it quickly became evident that their Public Employee Home Loan program offered amazing benefits to public employees, including active, inactive and retired CalPERS, LRS, JRS and CalSTRS members. They also have special programs for Veterans, active military, teachers, law enforcement, and people within public safety occupations.
Quality Funding's Public Employee Home Loan program director, Jason Shapiro, states the most likely reason for the company's striking success and popularity amongst public employees has been its very conservative approach to mortgage lending, stating "…our company has always had strict guidelines regarding the use of adjustable rate mortgages. At a time when so many companies were encouraging the use of negative amortization loans and ARMs, we went in the opposite direction," although he admits most customers are most likely attracted by the company's low rates and fees.
Several of Quality Funding's employees have been recognized for their knowledge and customer service from several institutions, including CalPERS, which awarded the CalPERS Certificate of Mastery to Jason Shapiro, Tom Pifer, and Bryan Wilson.
The privately held company offers many mortgage products including loans for the refinance or purchase of real estate, as well as construction, land, and lot loans. Their programs include CalPERS, CalSTRS, VA, CalHFA, USDA, and many other conventional products.
For more information or to speak with a company representative you may call 916-939-8004 during normal business hours or visit http://QualityFunding.net.
###