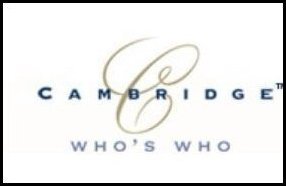 Pearcedale, Victoria, Australia (PRWEB) January 8, 2007
Dr. R. H. Brian Costello, neuropsychologist and founder of Cassel Research Centre in Pearcedale, has been named Cambridge Who's Who Professional of the Year in Neuropsychology. While inclusion in Cambridge Who's Who is an honor, only one member in each discipline is named Professional of the Year. The Cambridge selection committee hand picks these special honorees based on accomplishments, academic achievement, leadership, and service.
Costello is a recognized worldwide authority in mind/body medicine, pain control, rehabilitation, computerized biofeedback personality and careers assessment. He pioneered the picture polygraph Pinocchio Assessment Profile (PAP) non-verbal technique for terrorist detection with standard-issue polygraphs, as published in the December 2006 Journal of Instructional Psychology. He presented the technique at the International Convention of Rejuvenology in Alabama in October 2006. Costello says, "My greatest wish is to combat international terrorism and alleviate suffering. I hope that presenting the PAP technique contributes to this goal."
Costello is chairman of the International Council of Integrative Medicine and Australian distance learning coordinator of the US Sports Academy. As neuropsychologist and clinical, educational and vocational psychologist, he has been in private practice and conducted research for 31 years.
Costello received his Ph.D. in clinical psychology from International College of Los Angeles and the Australian title of "Dr." from Canberra's Department of Education. He is a member of numerous professional organizations and has received many awards. His research has appeared in many publications.
About Cambridge Who's Who
The mission of Cambridge Who's Who is to ensure that Cambridge members receive recognition, support and credibility to advance their careers. Cambridge Whos Who is also committed to delivering the highest quality networking resource for job recruitment, career enhancement and new business development.
Cambridge Who's Who members have exclusive access to the biographical information of more than 200,000 successful executives, professionals and entrepreneurs at http://www.cambridgewhoswho.com, where they use the database to share information, knowledge and services. Communication via the Cambridge registry travels in two directions, enabling Who's Who members to reach out when they have a business need or opportunity as well as receive information on exciting new ventures.
###