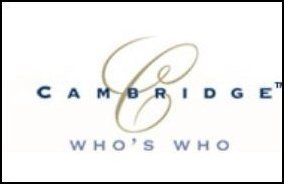 Birmingham, AL (PRWEB) December 29, 2006 -–
Richard O. Russell Jr., MD, cardiologist at Cardiovascular Associates in Birmingham, has been named Professional of the Year in Cardiology by Cambridge Who's Who. While inclusion in Cambridge Who's Who is itself an honor, only one member in each discipline is named Cambridge Who's Who Professional of the Year. The Cambridge selection committee hand picks these special honorees based on accomplishments, academic achievement, leadership, and service.
Russell, who looks back over an illustrious career as he prepares to retire, has 40 years of experience in general cardiology, years in which the field has advanced dramatically. In his work at Cardiovascular Associates, he has been at the forefront of new treatment options, using the latest technologies to combat vascular disease and researching new treatments. Cardiovascular Associates is one of the largest and most respected cardiovascular practices in the Southeast. With Russell's retirement, Birmingham will lose one of its most dedicated professionals in the field.
Russell says, "I leave Birmingham's cardiology patients in excellent hands. At Cardiovascular Associates alone, we have many extremely talented physicians who are committed to providing the very best treatments."
Russell earned his medical degree from Vanderbilt University. He is a member of the American College of Chest Physicians, American Heart Association and the American Medical Association. He is also a Fellow of the American College of Cardiology. He has co-authored two books and published 70 articles.
About Cambridge Who's Who
The mission of Cambridge Whos Who is to ensure that Cambridge members receive recognition, support and credibility to advance their careers. Cambridge Who's Who is also committed to delivering the highest quality networking resource for job recruitment, career enhancement and new business development.
Cambridge Who's Who members have exclusive access to the biographical information of more than 200,000 successful executives, professionals and entrepreneurs at http://www.cambridgewhoswho.com, where they use the database to share information, knowledge and services. Communication via the Cambridge Who's Who registry travels in two directions, enabling Cambridge Who's Who members to reach out when they have a business need or opportunity as well as receive information on exciting new ventures.
Contact:
Victoria Mitchell
516-535-1515, x 230
###