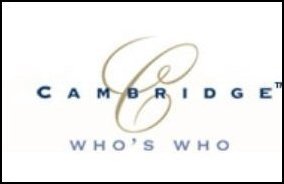 Gainesville, GA (PRWEB) December 28, 2006
Marilyn May Dolven, Ph.D., associate professor of education of Brenau University, has been named Professional of the Year in art education by Cambridge Who's Who. While inclusion in Cambridge Who's Who is itself an honor, only one member in each discipline is named Cambridge Professional of the Year. The Cambridge selection committee hand picks these special honorees based on accomplishments, academic achievement, leadership, and service.
Dolven has an impressive history of providing leadership in educational methods spanning more than 25 years. At Brenau University, she specializes in methods to improve the quality of education and educational standards. Her other areas of expertise are curriculum development, media technology, integration, art, supervision of student teachers and teaching at undergraduate and graduate levels in both on ground and online formats.
Dolven received her Ph.D. in curriculum design, master's degree in media technology integration and bachelor's degree in education, all from Kansas State University. She is also a certified K-12 art teacher. Dolven is a member and sponsor of Kappa Delta Pi and is a member of the International Society for Education, National Council on Geography Education, National Council of Social Studies Education, Association for Supervision and Curriculm Development and Association of Educational Communication and Technology. She has done extensive research and has published works on program development and aligning social studies. She has also been recognized as Kansas Elementary Art Teacher of the Year.
About Cambridge Who's Who
The mission of Cambridge Who's Who is to ensure that Cambridge members receive recognition, support and credibility to advance their careers. Cambridge Who's Who is also committed to delivering the highest quality networking resource for job recruitment, career enhancement and new business development.
Cambridge Whos Who members have exclusive access to the biographical information of more than 200,000 successful executives, professionals and entrepreneurs at http://www.cambridgewhoswho.com, where they use the database to share information, knowledge and services. Communication via the Cambridge Who's Who registry travels in two directions, enabling Cambridge Who's Who members to reach out when they have a business need or opportunity as well as receive information on exciting new ventures.
Contact:
Victoria Mitchell
516-535-1515, x 230
###