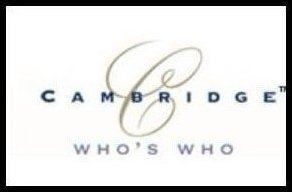 New Haven, CT (PRWEB) April 2, 2007
Paula Armbruster, Associate Clinical Professor, Former Director of Outpatient Services and Former Director of Social Work Training of Yale's Child Study Center, has been named Cambridge Who's Who Professional of the Year in Child and Adolescent Mental Health. While inclusion in Cambridge Who's Who is an honor, only one member in each discipline is named Professional of the Year. The Cambridge Who's Who selection committee selects these special honorees based on accomplishments, academic achievement, leadership, and service.
Armbruster is and has been on national and local boards, committees and task forces for child mental health. She chairs the Quality Assurance Subcommittee of the Connecticut Medicaid Managed Care Council, co-chairs the Quality Management and Access Subcommittee of the Connecticut Behavioral Health Partnership Oversight Council and is former chairman of the National Consortium for Children's Mental Health Services. She was a founder of the Leadership, Education and Athletics in Partnership (LEAP) and The Neighborhood Place. Both of these programs serve children from disadvantaged neighborhoods.
Armbruster received an MA in Southeast Asia Studies from Yale and a Master of Social Work and a BA in Political Science from the University of Connecticut. She has been keynote speaker at national and international children's mental health conferences and was employed by the National Security Agency. She has published more than 20 articles, edited books and served as a peer reviewer for professional journals.
About Cambridge Who's Who
The mission of Cambridge Who's Who is to ensure that Cambridge members receive recognition, support and credibility to advance their careers. Cambridge Who's Who is also committed to delivering the highest-quality networking resource for job recruitment, career enhancement and business development.
Cambridge Who's Who members have exclusive access to the biographical information of more than 200,000 successful executives, professionals and entrepreneurs at http://www.cambridgewhoswho.com, where they use the database to share information, knowledge and services. Communication via the Cambridge Who's Who registry travels in two directions, enabling Cambridge Who's Who members to reach out when they have a business need or opportunity as well as receive information on new ventures.
Contact:
Victoria Mitchell
516-535-1515, x 230
###