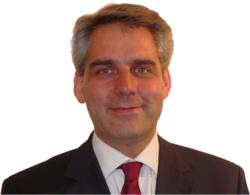 With the reorganization of the board and management change last year, and the influx of $5 Million debt capital into the company, CTE is now poised for growth in the future years
Cambridge, Mass. (PRWEB) June 07, 2011
Cambridge Technology Enterprises (NSE: CTE) a leader in enterprise modernization and cloud based services, today announced a refocus into three business lines: Cloud, solutions in support of SAP® applications and Enterprise Solutions.
CTE's offering of Cloud Enablement and Management Services (CEMS) reflects the company's deep focus and expertise in cloud strategy and the migration and management of applications. With successes managing mission-critical cloud-based applications for Fortune 500 organizations and top-tier ISVs worldwide, CTE has signed strong partnerships with recognized industry leaders in cloud computing and automated workforce management and optimization solutions.
"We are making huge strides in assisting clients, including Fortune 100 companies, to manage their applications in the cloud. With our primary ISO-27001 accredited Network Operations Center (NOC) built at our Bangalore, India-based Center of Excellence, and multiple redundancies established in other locations, we successfully provide 24x7 monitoring and remediation services for applications, across industry-leading cloud computing platforms," said Stefan Hetges, CEO of CTE.
With the acquisition of smartShift GmbH, a global leader in tools-based transformation services for complex IT systems, CTE will leverage smartShift's proprietary and patented tools suite for the delivery of automated code optimization solutions in support of the ABAP™ programming language, catering to users of SAP solutions. With over two decades of experience and hundreds of customer implementations, the company has also recently celebrated the inclusion of smartShift's solutions as a component of the SAP Upgrade Assessment service. (See press release.)
CTE's Enterprise Solutions include application development, training and business process outsourcing services. The business line has grown steadily, and with numerous marquee clients, CTE has gained deep experience providing customized technology solutions to a roster of global clients. "Our Enterprise business dovetails well with our CEMS offering, enabling us to assist clients in the development and migration of applications to the cloud, while taking advantage of our monitoring and management service offerings," added Hetges.
The company has also contracted additional building projects to double its floor space for the expansion of its Bangalore offices and Center of Excellence, for the growth from these lines of business. "With the reorganization of the board and management change last year, and the influx of $5 Million debt capital into the company, CTE is now poised for growth in the future years," said Hetges.
For more information please visit http://www.ctepl.com.
About Cambridge Technology Enterprises
Cambridge Technology Enterprises (NSE: CTE) is a global business and technology services company. Recognized as a thought leader and innovator of enterprise modernization services, CTE solutions improve business performance and provide clients with a compelling competitive advantage. CTE services include Cloud Enablement Services, Transformation to Cloud Infrastructure, IT Modernization, Application and Infrastructure Managed Services and Business Process Outsourcing. CTE customers are major global commercial and government organizations such Vodafone, AIG, Pfizer, State Bank of India and US government agencies. CTE leverages world-class talent, proven tools and methodologies and global development centers to provide highly innovative and competitive solutions. For more information, please visit http://www.ctepl.com.
SAP, ABAP and all SAP logos are trademarks or registered trademarks of SAP AG in Germany and in several other countries. All other product and service names mentioned are the trademarks of their respective companies.
###