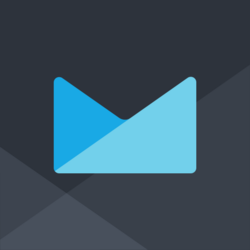 If you are using multiple apps with your business you likely need these cloud apps to talk together and share contacts or notes. But you know, they're just not
Sutherland, Australia & Barcelona, Spain (PRWEB) November 13, 2012
CloudWork, a service for businesses to automate tasks and processes in the cloud today announces the launch of eight different integrations giving Campaign Monitor users options to sync data between 4 major cloud apps.
Email marketers will save time by having subscribers automatically converted into leads in Zoho CRM, Capsule CRM and Highrise or having FreshBooks contacts automatically added to their email lists. Within minutes and without any code, Campaign Monitor users can start syncing subscribers in email marketing lists with other apps - in both directions.
CloudWork is acting as a virtual systems integrator: it instantly integrates apps from different vendors and manages these integrations securely in one place.
"If you are using multiple apps with your business you likely need these cloud apps to talk together and share contacts or notes. But you know, they're just not," said Ros Hodgekiss at Campaign Monitor, "using CloudWork you can integrate a range of popular apps with no coding required, which means no custom development work."
Christophe Primault, Co-Founder and CEO at CloudWork said: "We're pleased to have Campaign Monitor in our catalogue of integrations. Campaign Monitor is very popular with marketing agencies and individual designers and automating repetitive tasks will make them more productive."
CloudWork is a one-stop shop for managing business app integrations. It is designed to offer only tried and true connections between the most important and popular business apps such as Campaign Monitor.
To get started, users sign up for their CloudWork account, and then authorize their Campaign Monitor account and accounts for apps they want to integrate with. They then set up what data they'd like shared between which services.
To see how the CloudWork integration platform works please watch this short video.
CloudWork integrations for Campaign Monitor are free. No technical skills, no big upfront investment or complicated setup are required.
To find more details about these integrations you can visit:
http://www.campaignmonitor.com/integrations/cloudwork
https://cloudwork.com/apps/campaign-monitor
About Campaign Monitor
Campaign Monitor makes it easy to attract new subscribers, send them beautiful email newsletters and see stunning reports on the results. Built from the ground up for creative professionals, Campaign Monitor also makes it possible to manage all your clients from a single account and let them send campaigns at prices you set.
Start an account for free at http://campaignmonitor.com
About CloudWork
CloudWork lets businesses connect their business and social media apps to automate key tasks and processes, all without requiring big upfront investments or technical expertise.
Follow CloudWork on Twitter: @CloudWork