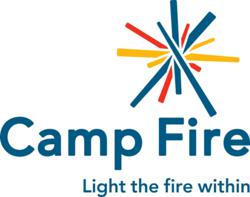 "Wise Kids has the potential to positively impact the lives of millions of young people. The program helps kids develop lifelong healthy habits, so that active, healthy living is an integral part of who they are, not just what they do." --- Cathy Tisdale
Kansas City, MO (PRWEB) June 26, 2013
What?
> Camp Fire to launch Wise Kids® programs that teach children ages 6 -11 about healthy living and the outdoors.
> Wise Kids combines wellness messaging and practical, hands-on activities that encourage kids to get moving and learn about healthier living.
> The Wise Kids curriculum focuses on the Energy Balance concept (Calories IN = Calories OUT) to help fight childhood obesity and the onset of related chronic health issues such as Type II diabetes.
> Camp Fire, a national youth development organization focused on lighting the fire within each child it serves, is committed to teaching kids the value of a healthy lifestyle at a young age to create a lifetime of healthy habits.
Why?
> At a time when 1 out of 3 children in the U.S. is either overweight or obese, 1 out of 3 children born after 2000 is expected to develop Type II Diabetes and kids who are overweight have a 70% chance of becoming obese adults, we need to take action to change these trends in the future.
> It's not just physical. Obese kids are also far more likely to have feelings of hopelessness.
> The Säjai Foundation found 85% of children want to learn more about healthy living and the outdoors.
> It works!! For example, in our Alaska council, one of 9 demonstration project sites serving over 2500 Camp Fire youth across the country, children improved their healthy eating attitudes and behaviors with 27% more children saying they ate a healthy snack every day or almost every day pre vs. post program.
When?
Immediately
Where?
Nationally
Background
> The program was developed through a partnership between the Säjai Foundation and the National Recreation and Park Association (NRPA).
> Camp Fire acquired the Säjai® Foundation May 15, 2013 because of the strong alignment between the two organizations – healthy lifestyles and appreciation for the outdoors are core values that Camp Fire was founded upon and remains true to today.
> To date, the Wise Kids programs have been taught to over 27,000 children. Camp Fire's reach will provide a more robust pace of growth for Wise Kids education, with the potential to positively impact the lives of millions of children in the years ahead.
> Camp Fire is seeking partners so that this proven program can be delivered to as many children as possible.
About Camp Fire
Camp Fire is one of the nation's leading nonprofit youth development organizations, serving youth, teens and families in communities across the United States. Camp Fire programs are research-based, delivered where youth and families are via out-of-school time, environmental and camp, and teen service and leadership programs. Because youth want to shape the world, Camp Fire's focus is giving youth and teens the opportunity to find their sparks, lift their voice and discover who they are. Camp Fire programs are proven to develop young peoples' skills now so they can reach their full potential.