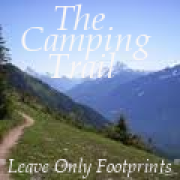 This new professional review offer from thecampingtrail.com aims to show hikers and campers of all different abilities the best way to decide upon a new pair of hiking boots so they can make the best decision possible to fit their needs.
Houston, TX. (PRWEB) August 31, 2012
The rapidly growing online camping site, thecampingtrail.net is pleased to announce that it has just launched part one of their new review guide which will cover a range of camping equipment. Phase one of the launch includes a comprehensive review of hiking boots.
No matter what level of experience people are at, the guide aims to assist in the selection of hiking boots, thecampingtrail.net has a quick video showing the more important points that should be considered when making a decision, alternatively for those who prefer to read the information there is a detailed guide listing the factors that should be part of the decision making process.
The camping trail crew aim to complete many more of these guides as part of an ongoing process aimed squarely at providing a detailed and simple to use site for anybody who is interested in or already involved in any of the outdoor pursuits the great outdoors of America offers.
To celebrate the finish of this project the guys at the camping trail have also kicked in an REI gift voucher to the value of $200 for one lucky reader to win, you can do this simply by telling them what their favorite boot is and why, they will enter you into the competition and one lucky person will receive a gift voucher to use however they wish.
The Camping Trail are about to become one of the leading online resources when it comes to camping and the team are proud of their reputation thus far of being a comprehensive and easy to use camping site. Patrick, one of the website creators stated "We are passionate about camping and giving our visitors the information in a clear and concise way, we understand their needs because we share the same passions. I think this is what makes us stand out from many other sites."
If you would like to find out more about The Camping Trail or alternatively you would like to be in with a chance of winning $200 to spend at REI then please visit http://thecampingtrail.net/gear-guide/selecting-the-best-hiking-boots/besthikingboots/ or contact them at thecampingtrail(at)gmail(dot)com.