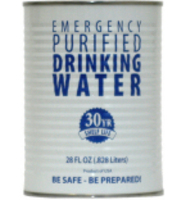 ...the plain truth is that every citizen should be aware and informed of urban survival – the ability to keep your family safe in the event of a national emergency or natural disaster.
Fulton, NY (PRWEB) June 16, 2010
The 2010 Atlantic Hurricane Season commenced June 1, and will not end until November 30 of this year. During this time, storms can severely affect the Atlantic and Gulf Coasts of the United States and outlying islands. Because of this, Camping Survival.com advises homeowners in these regions to keep an appropriate level of emergency supplies on hand, both to ensure a speedy exit in an evacuation and safety in the event that a family has to ride out a storm and its aftermath.
Camping Survival.com, owned by former Marine, Gulf War Veteran and survival expert Tom Sciacca, has reported that the awareness and use of emergency kits, "go bags," MRE (Meals Ready to Eat) and first aid kits has dramatically risen in the last decade, as more families recognize the importance of being prepared in a crisis.
In contrast to 2009's mild hurricane season, forecasters are predicting a busier-than-usual hurricane season for 2010. In addition, the British Petroleum (NYSE: BP) oil spill in the Gulf of Mexico poses additional concerns, as further agitation of the giant slick could adversely affect drinking water supplies in a number of regions.
"A power outage during or after a storm has far reaching effects," said Sciacca, "but some of the most severe consequences for public health are related to water treatment plants and sewage treatment facilities. If these are inoperable, the public health can be jeopardized. When you add the oil slick to the equation, the problem only gets worse."
Sciacca recommends canned water, as used by the US military, as it is extremely safe, durable and has a longer shelf life than bottled water – over thirty years, which is the longest water shelf life available in packaged water. This makes it the best choice for emergency drinking water, but because of its durable and convenient packaging, it has many other uses in day-to-day life too, like for camping, hunting and hiking excursions or as a water supply to keep in the trunk of your car.
Among the items recommended by the National Hurricane Center:

Three to seven day supply of non-perishable food (Camping Survival.com strongly recommends Meals Ready to Eat, or MRE)
Extra clothing, including rain gear
Pillows and blankets
Flashlight and batteries
Drinking Water (1 gallon per person, per day)
"We've been educating people on the importance of disaster preparedness since our inception," Sciacca noted. "We are true camping enthusiasts, and my own survival training has given me special insight into the importance of wilderness survival. But the plain truth is that every citizen should be aware and informed of urban survival – the ability to keep your family safe in the event of a national emergency or natural disaster."
During a storm, rescue personnel can't possibly respond in a timely manner to everyone who needs help. An emergency survival kit or "go bag" provides essential items individuals or families should have in the event of a natural disaster, such as MRE (Meals Ready to Eat), first aid kit, water purification, radio and other items.
The 2010 hurricane season in the eastern Pacific Ocean began on May 15 and will end on November 30. Though this region does not receive the media exposure of the Atlantic, Pacific storms can be equally catastrophic, making disaster preparedness in affected areas equally important.
Survival kits, depending on what is included, are designed to help a family escape quickly or sustain them for long periods in one place, without electricity or water. Because people who get caught unprepared put a strain on the system for everyone, Camping Survival.com has focused a great deal of energy on educating citizens on the importance of disaster preparation.
"Whether it's an urban survival kit, a go bag or some combination of emergency supplies, it's critical for Americans to seriously consider the well being of their family," Sciacca continued. "Being unprepared for an emergency strains our infrastructure and can even put our loved ones at unnecessary risk. I can't imagine why a person wouldn't make this investment in safety."
Contact:
Tom Sciacca
800-537-1339
http://www.campingsurvival.com
# # #