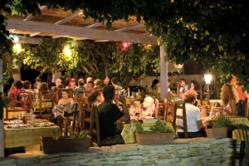 Without doubt going camping can be romantic; a couple just need the right ingredients…
London, England (PRWEB UK) 14 February 2012
The five campsites in France were selected according to specific criteria, which took into account the campsite's setting, facilities and accommodation options. Marion Jones from I Spy Camping explained 'Without doubt going camping can be romantic; a couple just need the right ingredients… a special setting, peaceful, good accommodation and the opportunity to do things together. After much discussion and drawing from my personal experience as well as that of the rest of the team, we believe we have found the 5 best campsites in France for a romantic break.'
The 5 campsites selected are Domaine des Ormes and L'Orangerie de Lanniron in Brittany; Domaine des Iscles and Les Prairies de la Mer in the Cote d'Azur and Aurilandes in Aquitaine.
Jones continued 'Each offer the perfect setting and much more for romance to blossom. Domaine des Ormes, for example, a couple can stay in one of the luxury treehouses, set high in the trees above the 200-hectare site, offering great views across the Breton countryside and perfect for candle-lit dinners high above. At Aurilandes, hiring bikes and going for the day exploring lake Aurilehan and Landes Forest or at Les Prairies de la Mer, promenade along the beautiful beachfront at Port Grimaud during sunset or have dinner in a typical provencal mountain village, with glorious views across to the sea.
For more details on the featured campsites, please visit http://www.ispycamping.com/romance
About I Spy Camping
I Spy Camping is the European family holiday specialist, making it easy to find and compare more than 150,000 holidays at more than 650 campsites in France, Spain, Italy, Portugal and Croatia.
ISpyCamping.com is the only website to bring together the UK's leading camping operators with French and Dutch companies including Vagues Oceanes, Mistercamp, Village Center and Vacances Directes who are easily available to UK families for the first time. Well-known brands including Eurocamp, Selectcamp, Keycamp and Canvas are also available. The company launched in November 2010 and was shortlisted for a Travolution Travel Pioneer award in its first year.
# # #