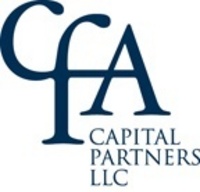 The market has become increasingly challenging, but student housing is a niche we like – it's recession-proof and fills a need that contributes to the future of this country
RYE, N.Y. (PRWEB) August 21, 2008
Maximus Yaney, President of Campus Habitat, was presented with an opportunity to acquire several hundred newly constructed student housing units at a significant discount. When he realized that he had to move quickly or risk losing the entire opportunity, he came to CFA. Having successfully closed over $34 million in student housing transactions this year alone for Campus Habitat, CFA has offered Campus Habitat the speed and flexibility it needs in order to fund time-sensitive projects. In many instances, CFA has closed these transactions in a matter of days.
"When I find something that works, I stick with it. When there are millions of dollars in profit on the line, that's just good business sense", said Mr. Yaney. "CFA has proven to me again and again that they can close my deals quickly and efficiently, and I value very highly the level of trust that I have with them."
In order to acquire a brand new student housing facility in a short sale with a hard closing date, Mr. Yaney had an immediate need for equity. CFA closed a bridge loan on 58 units of Campus Habitat's 218 unit portfolio at Rensselaer Polytechnic Institute. The $2.6 million bridge loan closed in 5 business days and Campus Habitat acquired their newest property without a hitch.
"The market has become increasingly challenging, but student housing is a niche we like – it's recession-proof and fills a need that contributes to the future of this country", said Steven Anello, Managing Partner at CFA. "We look forward to a long and mutually beneficial relationship with Max and Campus Habitat."
As a company that has proven itself with a multitude of successful deals, CFA has built a strong reputation for managing complex financial transactions, acquisitions, and recapitalizations with its innovative bridge and mezzanine programs. CFA has successfully funded assets such as multifamily residential, hotels, office buildings, medical facilities, and retail.