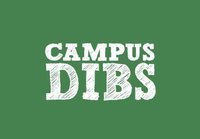 "Campus Dibs is all about innovating on a great model. We work hard to create promotions that will resonate with students, and we provide a smart platform that enables businesses to connect to this discerning audience." - Garren Givens, CEO & Founder
New York, NY (PRWEB) October 1, 2010
Campus Dibs helped students on nearly 600 campuses nationwide stretch their back-to-school dollars by offering deals on school supplies, dorm furnishings and apparel from merchants like Timbuk2 and Dormbuys.com. Upcoming deals will include test prep, study guides, food, travel, and entertainment discounts.
Campus Dibs delivers value to students by sourcing deals on products and services that students want and need. Deals adhere to the academic calendar for greater relevancy, so a discount on textbooks may be offered at the beginning of every semester, or campus apparel deals may coincide with homecoming.
A unique feature of the platform is the ability for students to promote their own events, free-of-charge. Examples include a student a capella group using our site to sell tickets for a performance or a club selling tickets to their annual fundraising event.
Value to Businesses:
Campus Dibs' website is designed around campuses rather than cities. Schools can be grouped into networks such as "Ivy League," "Big Ten" or "New York" to support any type or size of promotion. This type of segmentation is unique and means that Campus Dibs can work with small businesses and major national brands alike to deliver targeted promotions that yield results and robust insights about the target customer.
Strategic Partnerships:
Campus Dibs has developed partnerships with major editorial content providers in the college space, including Unigo and BroBible.
The Team:
Campus Dibs was founded by a team of Yalies, Wisconsin natives, entrepreneurs and young professionals with success in marketing products and services to students.
# # #