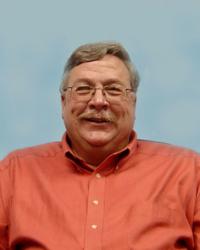 Maximum Capacity Media has been a long-time evangelist for improving the lifting industry.
(PRWEB) May 11, 2013
MCM Events, the conferences and events division of Maximum Capacity Media, publisher of Crane and Rigging Hot Line magazine, has announced that Skip Ohman, technical advisor at The Crosby Group, will deliver a paper to this year's Crane & Rigging Conference (CRC) Canada, Oct. 22-23 at the Edmonton Marriott at River Cree Resort, Edmonton, Alberta.
Ohman, a mechanical engineer, will give a presentation titled "Heavy Lift Systems: Selecting Today's Materials for the Components". Although retired, he continues to support Crosby as a technical advisor, having been involved in the rigging and lifting business since 1974 when he joined The Crosby Group as an engineer.
Ohman's industry experience includes the design, manufacture and technical support of rigging hardware with Crosby as well as with the manufacture of mobile cranes.
CRC Canada, now in its third year, will again welcome crane professionals from all the western provinces, eastern Canada and many from the U.S., while a strong contingent from the oil sands in Fort McMurray in particular is anticipated. The two-day conference will address crane and rigging supervisors, facilities managers, and safety personnel. Mobile cranes, critical lifting, rigging, standards, competency and training will be among key topics.
The Canadian government is expected to continue its backing for CRC Canada, following the public inauguration of the independent Canadian Hoisting & Rigging Safety Council (CHRSC) at the 2012 event. The CHRSC will report back to CRC Canada 2013 on the progress the group has made over the past year.
It was earlier announced that Industrial Training International(ITI) Canada ULC, an ITI company located in Edmonton, signed up as event partner. "ITI is very optimistic about participating in a bigger way at CRC Canada this year," said Zack Parnell, vice president, ITI Canada. "Maximum Capacity Media has been a long-time evangelist for improving the lifting industry—that mentality aligns very well with our goals of competency-driven education above all else."
Additionally, MCM Events has confirmed that Brett Woodland, vice president of sales for Associated Wire Rope and Rigging, Inc., will deliver a paper to CRC Canada on basic crane block concepts, including sheave diameter and its effect on wire rope life.
Peter Cooke, rigging training manager, Columbus McKinnon, will speak about lever and hand chain hoist safety and applications, while Fraser Cocks, executive director of the British Columbia Association for Crane Safety, is among other headline speakers.
Register to attend the 2013 Crane & Rigging Conference Canada at: CraneandRiggingConference.com/CRC-Canada
About Maximum Capacity Media
Maximum Capacity Media is publisher of Crane & Rigging Hot Line, Lift and Access, Industrial Lift & Hoist, and Lift & Hoist International. It also produces CRC/ICHC, Lift and Access Showcase & Symposium, The Crane Operator Rodeo, and other industry events.