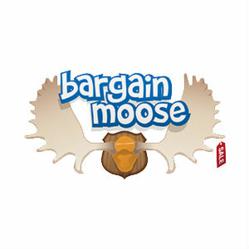 We're seeing all kinds of sales and coupons being posted on Bargainmoose
Winnipeg, MB (PRWEB) August 08, 2012
Traditionally, back to school shoppers have relied on printed flyers to indicate where the best bargains are. However, as parents and college students gear up for the back to school season, Canadians are going online to share and discuss where to get the deals.
Anna Waters, owner of deal website Bargainmoose, says, "People hunting for back to school supplies can get great deals without leaving the house. Many retailers offer huge discounts and even free shipping during the back to school season."
In a recent survey by Visa Canada, it was shown that between now and Labour Day, the average Canadian student will spend $677 on school supplies. Commenting on the study, Waters said, "We're seeing all kinds of sales and coupons being posted on Bargainmoose. Most discounts we've seen posted get the customer at least 10% off, that's a minimum saving of more than $67 per savvy shopper."
Many Canadian moms and dads are heading to the internet to save both time and money when they're stocking up on school supplies for their prodigious offspring. But it's not just pens and pencils that consumers are seeking out; fashion items and personal electronics such as tablets and laptops are also on many students' shopping lists. A survey from online tech merchant Newegg.ca found that 92% of students consider a laptop is essential to college life.
Waters continues, "Over the coming month, we've got a series of money-saving articles planned, all focused on the topic of back to school shopping. As well as finding all the best deals, there will be hints and tips as to the best practices to save money."
About Bargainmoose.ca
Bargainmoose.ca is a Canadian shopping community, which focuses on the hottest shopping deals, promo codes, discounts, freebies and money-saving advice. The site has been in operation for 4 years, and has continued to grow as more and more Canadians seek out the best deals on everyday purchases.