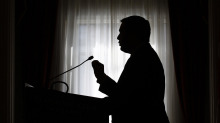 We want to attract "the next Bill gates or the next Steve Jobs", through the new Entrepreneur program.
Brampton, Ontario (PRWEB) March 11, 2012
According to Transcend, Canada's Minister for Citizenship, Immigration and Multiculturalism Hon. Jason Kenney disclosed that the system for immigrating to Canada under the Entrepreneur stream of Business immigration will be re-introduced by the end of the year. The new program allows the overseas Canadian consulate to be able to attract the type of business immigrant "who can do much more in terms of adding value to the economy than opening up a convenience store.", thus creating a win-win for both the economy and the immigrant.
Canada's business immigration program includes Immigrant Investor and Entrepreneur streams. The entrepreneur program was suspended in July, 2011 in advance of introduction of a revamped program.
The new Entrepreneur program, though not final yet, is being conceived for "folks with the brilliant ideas that are going to generate sustainable jobs for a long time to come", according to the Minister. He wants the program to attract "the next Bill Gates or the next Steve Jobs". He added, "We want to create a policy which is more likely to attract entrepreneurs in areas like technology, energy and environmental innovations" as he believes that these areas have more potential.
The earlier version of the program accepted immigrants on a conditional basis. The conditions were 'removed' upon their establishing a successful business of specified criteria in Canada. The program was plagued by administrative delays in initial assessments as well as removal of conditions.
Though program details like eligibility criteria, documentation and conditions, if any were not discussed, the Minister did indicate that these applicants may be approved for 'expedited residency', thus raising a hope that the processing timelines may be shorter. The government would also promote the program in a broad range of countries, as according to the ministry, the majority of immigrants under the former entrepreneur class came from just four places: China (and Hong Kong), Egypt, India and Korea.
Changes are also expected to the Immigrant Investor programme, as the Minister feels that the current investment criteria are not sufficient to allow Canada to achieve its objectives significantly. The Author cautions applicants to seek immediate advice to quickly file their Immigration applications.
For more information on Business Immigration or other Canadian immigration programs, contact Deepak Kohli of Transcend Consultants.
Transcend Consultants is a fully-licensed, Canadian company practicing full-service Canadian Immigration Consultancy from Brampton, Ontario and serving clients globally. Their practice areas cover economic and family immigration programs, and focuses on immigration for business or investment purposes. Their principal consultant, Deepak Kohli, a management graduate with training and wide ranging experience in various Canadian immigration programs fuses his experience with a variety of industries for successful immigration outcomes.
Deepak Kohli
Transcend Consultants
35 - 173 Advance Blvd.
Brampton Ontario CANADA
1-888-681-0999
http://www.transcendconsultants.com