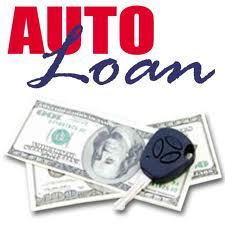 Greenville, SC (PRWEB) May 16, 2013
Valley Auto Loans has quickly risen to the top of the bad credit car loan industry by providing great auto loans to anyone, regardless of their credit score or history. Now, their services are available in Canada through their recent partnership with the leading Canadian bad credit auto lending network. Their record is astounding as they have approved over 98% of their applicants in the past, and now promise to accept 100% of all applications.
It is extremely difficult in today's financial situation to be approved for an auto loan. Bad credit scores add to the mix, and make it much less likely for lenders to approve applicants. Valley Auto Loans has been quickly changing this standard. Hundreds of applicants with bad credit, good credit, no credit, even bankruptcies, have all been approved for great auto loans at Valley Auto Loans.
The whole system works by way of a database of well-trusted auto lenders that specialize in Bad Credit. When an application is submitted, it is immediately processed, regardless of its credit score. Multiple lenders that specialize in bad credit review each application and offer their best deals. Valley Auto Loans makes sure that each loan is the absolute best deal for each applicant. Anyone in need of an auto loan, but who is being held back by bad credit, should apply today with Valley Auto Loans.
About Valley Auto Loans
http://valleyautoloan.com/ is the leading auto and cars finance provider in USA & Canada fully dedicated to help its customers acquire national car and auto financing. They design and develop customized no credit auto and car financing, bad and good credit auto and car loans. Voted the best for "Quality Customer Service; Best National Auto Loans Service" by thousands of people, their finance experts focus in providing its customers information and various tools available for different auto loan offers, help them to choose the best that fits their budget as well as the related eligibility guidelines in detail.